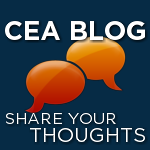 In some places in the world, wind power is enjoying record growth. Not so here in the U.S., where the amount of capacity added in the second quarter was down 71% from the second quarter of 2009.
In its mid-year market report, the American Wind Energy Association said that two new facilities were brought online in the first half of 2010, versus five in the first half of 2009 and seven in the first half of 2008. The association says that the wind sector is still following a boom-and-bust cycle that roughly follows the course of what it describes as "on again, off again federal incentives."
And, while most industries are somewhat cyclical, the current bust the wind industry is seeing is worrisome for a number of reasons. First, it is the deepest bust seen in about two years and it followed a particularly steep course down from the prior boom. In addition, the latest "boom" period of wind installation, in the fourth quarter of 2009, was about comparable to the amount of capacity added in late 2008. Like the stock market which rises and falls day to day and month to month but only progresses if it reaches new highs over time, a strong domestic wind sector should ideally be reaching new peaks, even if it suffers cyclical downturns.
This apparent leveling off of growth in the wind sector here is in stark contrast to Europe and China. AWEA is projecting total installations in 2010 will be 25% to 40% below 2009 levels and it says it is concerned the U.S. wind industry is losing the clean energy race to other countries.
Last month, a group of House lawmakers passed a bill that could help level the playing field. The Clean Energy Technology Manufacturing and Export Assistance Act would create a fund to boost the competitiveness of the U.S. clean energy industry, both at home and abroad. A key provision of the bill would support the development of a national export strategy and promote policies that would reduce production costs: a potentially positive step that would help the U.S. catch up with the rest of the world.
This report shows just how much catching up there is to do. It cites a U.S. Senate report showing that the U.S. clean tech industry exported about $7.7 billion in products and services last year, compared with China's $22.7 billion and Germany's $19.6 billion.