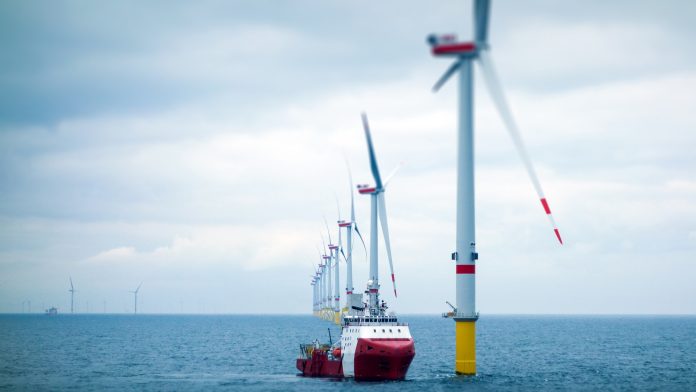 Virginia Governor Terry McAuliffe today became the first Democrat to join the OCS Governors Coalition, strengthening ongoing planning efforts between U.S. Governors and the U.S. Department of the Interior to offer the next round of offshore energy leases in both the Atlantic and Alaska.
Washington Post's Reid Wilson reports:
Governors from Mid-Atlantic and Gulf Coast states, including Virginia's Terry McAuliffe (D), urged Interior Secretary Sally Jewell on Monday to finalize rules that will eventually allow dramatically expanded offshore oil and gas drilling, bringing new industry — and millions in new tax revenue — to some states that have been shut out of the U.S. energy boom.

Jewell and senior Interior Department officials met with McAuliffe, North Carolina Gov. Pat McCrory (D), Alabama Gov. Robert Bentley (R) and Mississippi Gov. Phil Bryant (R) on Monday. The Interior Department is expected to release a Programmatic Environmental Impact Statement within days that would allow oil and gas companies to begin surveying the outer continental shelf for natural resources.
The OCS Governors Coalition was founded in 2011 to advocate for energy expansion through safe and responsible offshore energy production as part of a comprehensive national energy policy. The coalition provides a discussion and policy platform for offshore energy issues shared by the coastal states and the federal government. The governors of Alaska, Louisiana, Texas, Virginia, Mississippi, Alabama, South Carolina, and North Carolina are members.
Under the Sea 
Reports also note U.S. Dept. of Interior will soon issue rules outlining what companies will need to follow before performing seismic surveys.  Thirty years has past since the last surveys were taken to determine where or how much oil or natural gas lie beneath the Atlantic ocean.
Once the PEIS is issued, seismic surveys for oil and gas deposits could begin within a matter of months.

"We want to find out exactly what's out there, but we also want to do it in an environmentally sound way," McCrory said in an interview. He called the meeting "very positive."