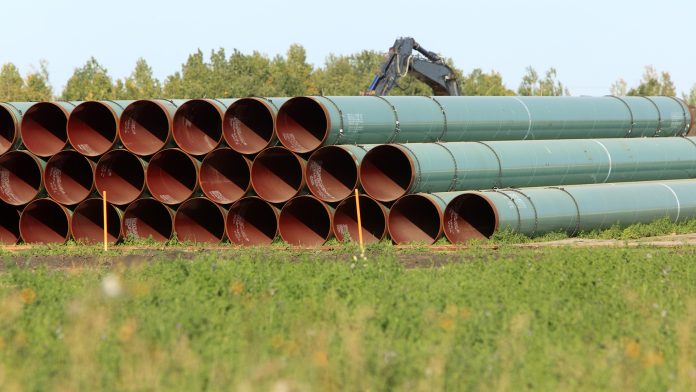 The Pine Bluff Commercial reports how U.S. Senator Mark Pryor and U.S. Representative Tom Cotton appeared together at event organized by Consumer Energy Alliance to protest ongoing delays in approving the Keystone XL pipeline.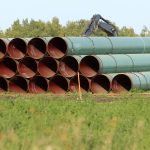 Senate campaign rivals Mark Pryor and Tom Cotton appeared together Monday at Welspun Tubular in Little Rock to protest ongoing delays to the approval of the Keystone XL pipeline.

The two Senate candidates joined other state lawmakers, business and labor leaders at Welspun, where 350 miles of steel pipeline is being stored as the Obama administration continues to review the construction proposal.

"Building the Keystone XL pipeline is a no brainer. Unfortunately, we're still waiting on the president to approve this project," said Sen. Pryor, D-Ark.

"Approving the Keystone XL pipeline is a win for Arkansas's economy. The House voted to approve the pipeline last year, but unfortunately it remains stalled in the Senate, where it so far has to even be scheduled for debate," said Rep. Cotton, R-Dardanelle.

Welspun is one of the manufacturers tapped by TransCanada to build the 36-inch-diameter steel pipe needed to complete the 1,100 miles of pipeline that will carry crude oil from Alberta Canada to Nebraska. The Obama administration has already approved construction of the southern section that runs to oil refineries in Texas.

Monday's event was organized by the Consumer Energy Alliance to highlight the economic impact that the pipeline would have on Arkansas.