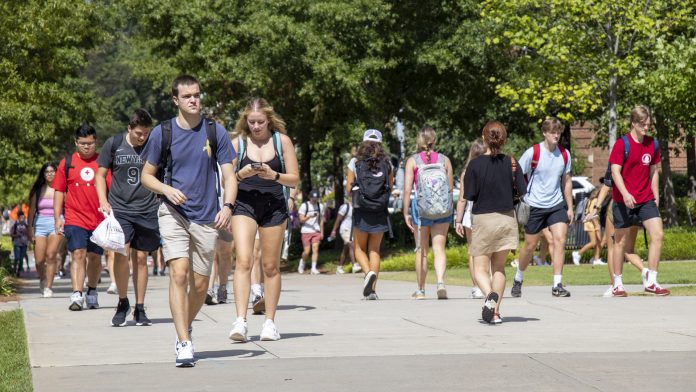 Your kids are back in school wondering why it has to be, but tell them to cheer up, for there really are tremendous opportunities out there for the next generation if they focus on where the jobs are – in science, technology, engineering and math (STEM) jobs in the energy field.
These opportunities are so good, in fact, your children, once acquainted with them, may be motivated to double down on their studies. They may even decide to take an interest in the energy industry, and great news – the energy field is always hiring.
Consider these five top energy careers for which your children can start preparing now for by taking more science, math and other STEM related classes:
1. Petroleum Engineer
While US jobs declined as a whole by 3% between 2007 and 2013, direct employment in the oil and gas industry climbed 40% as we simultaneously reduced oil imports by about 50%. Think there might be opportunity there? Yes, there is. Petroleum engineers are in high demand and command a median wage of $130,280. The Bureau of Labor Statistics (BLS) indicated, in 2012, that the US will need another 19,600 petroleum engineers between then and 2022. This need will fill new job openings (up 25.5%) and existing jobs with replacements.
What does a petroleum engineer do? Well, they analyze data to recommend where wells and processing machinery should be placed to maximize production. They monitor production rates and rework processes to improve them where possible. They analyze the quality and quantity of oil or gas, the depth at which it lies and the equipment needed to extract it for which they will often suggest modifications and techniques to increase production and profitability. It's a career important to the nation and our economy and it pays very well.
2. Computer Systems Analyst
Every energy sector today relies upon computer technology to improve production, control equipment, monitor performance and ensure quality. Computer programmers are, therefore, in high demand in all energy sectors. The BLS tells us this job, which typically requires a Bachelor of Science degree, paid a median salary of $79,680 in 2012 and they expect the economy to need 97,100 more of these people by 2022, many of them in the energy field.
Computer analysts ensure that an organization's current computer systems and procedures are operating efficiently and effectively, according to the BLS. They bring business and information technology (IT) together by understanding the needs and limitations of both." They are needed on hydraulic fracturing jobs, to monitor electrical demands on power grids and to help design new technologies such as wave energy.
3. Geoscientist
Geoscience expertise is required for all oil and gas development, to locate wind towers and are connected to most forms of energy development. The BLS tells us we're going to need 17,300 more of these folks by 2022, with new positions increasing by 14.7%. They describe the job as studying "the physical aspects of the Earth, such as its composition, structure, and processes, to learn about its past, present, and future." The job typically requires a B.S. degree and paid a median of $90,890 in 2012.
Geoscientists are needed, as a practical matter, to understand the geology of oil and gas drilling and pipeline locations. They are also needed to assure the stability of windmill and electrical tower sites, especially with respect to environmental compliance (e.g., managing storm water from sites and ensuring against erosion).
4. Solar Photovoltaic (PV) Installer
Solar energy is growing rapidly. The global solar industry expanded by 100% in 2013,  with 143,000 people employed in it here in the US, making it one of the fastest growing sectors in this country. Need for maintenance and installation of solar panels will grow with this solar energy production and the median salary is $37,900. The BLS projects these jobs will increase by 24.5% by 2022.
Solar or PV installers, as they're often called, assemble, install and maintain solar panel systems on roofs or other structures. They typically require a high school diploma and on-the-job training lasting up to 1 year. Although, many receive training at a technical school or community college where entry-level courses and apprenticeship programs are available. It's a blend of outside, inside and technical work that is important to our environment and our energy independence.
5. Wind Turbine Technician
Wind energy, like the other energy sectors, is evolving daily. It is a huge part of our new electricity generation and grows right along side oil and gas in Texas, for example, which is the national leader in both.
Wind turbine service technicians, also known as "windtechs," install, maintain, and repair wind turbines. Most wind turbine service technicians learn their trade by attending a technical school. "After completing a 2-year technical program, employers usually provide on-the-job training, typically lasting over 12 months, "according to the BLS. Although the median annual wage for wind turbine service technicians was $45,970 in 2012, it is projected to grow 24% by 2022. This is much faster than the average for all occupations. Windtechs are needed to install and maintain growing numbers of new turbines.
Do these energy sector jobs appeal to you as possibilities for your children? They should, as the energy sector isn't going anywhere. It's constantly evolving and presenting new challenges and opportunities – just the sort of thing that should motivate any child.
"Student" by CollegeDegrees360 is licensed under CC BY 2.0.