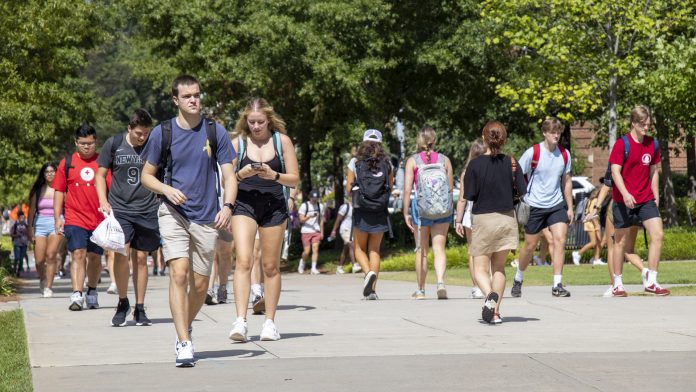 America's energy boom and its record-breaking technological breakthroughs are continuing to improve our lives in a variety of ways, including stimulating much-needed economic growth and job creation.
Energy-intensive manufacturing sectors added over 196,000 jobs and increased real sales by $124 billion in the nation's metro areas between 2010 and 2012, the U.S. Conference of Mayors recently reported.
As a result, this energy revolution is helping provide opportunities for current and future generations that never existed before. But to take advantage, students must be up-to-speed and well-rounded in science, technology, engineering, and math (STEM).
Excelling in these fields will help students become the geoscientists, engineers, and mathematicians the nation needs to support energy development from coast to coast. STEM jobs are expected to increase by 17% in the next five years, theNational Math and Science Initiative reports, while jobs in other parts of the economy will only rise by just 10%.
Now is the time to take the necessary, proactive steps to make sure the students in our schools – America's future workforce – is properly equipped with the expertise that is needed to compete for STEM jobs in a global economy. For example, one of the ways Consumer Energy Alliance (CEA) promotes STEM education is via its annual Energy Day, a Houston-based, day-long festival with nearly 70 interactive demonstrations and exhibits that teaches students and their families about the various forms of energy, science, technology, efficiency, conservation, and careers in the energy industry.
Below are some ways you can make sure STEM education becomes a priority in your community:
1. Help teach your teachers
Quality STEM education begins with quality STEM teachers. Volunteer to help get STEM teaching grants for your schools educators. The Robert Noyse Teacher Scholarship Program, for instance, gives grants to institutions to enable them to provide scholarship and stipends to those who are seeking to improve their knowledge in STEM-related fields. It also helps support the development of Master Teachers who are experts in STEM education. Many state level grants are also available to help improve the skills of our educators.
2. Get your school STEM certified
Project Lead the Way (PLTW) is a national non-profit that offers STEM curriculum and professional development to educators by linking teachers and schools from across the country and enabling them to provide high quality STEM education to students in their school. PLTW offers a K-12 model that has been successfully integrated into a variety of schools: private, public, charter, urban, rural, and suburban. Work with your schools administration to implement PLTW's curriculum into science and technology classes.
3. Join a coalition
Consider getting your school or booster organization involved in an organization that pushes for STEM-related public policy. Groups like the STEM Education Coalition work to advance policies that support STEM education at the federal level. Adding your voice to the debate on STEM education is a powerful way to influence the debate and raise awareness of the need for more STEM education in schools. There are several activist's organizations where you can get involved. Join Consumer Energy Alliance to receive updates on news, petitions, and other opportunities to support the development of STEM education. Be a sponsor or volunteer at Energy Day, an annual festival celebrating the importance of STEM education in our everyday lives.