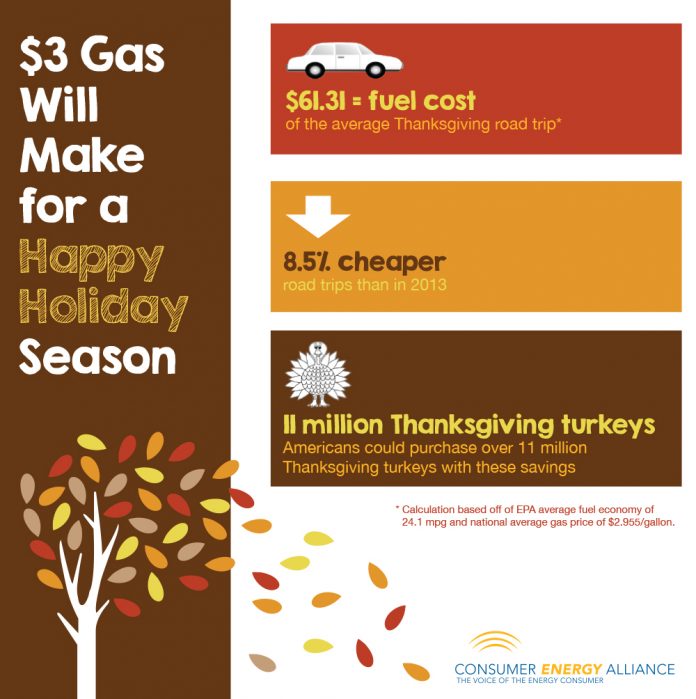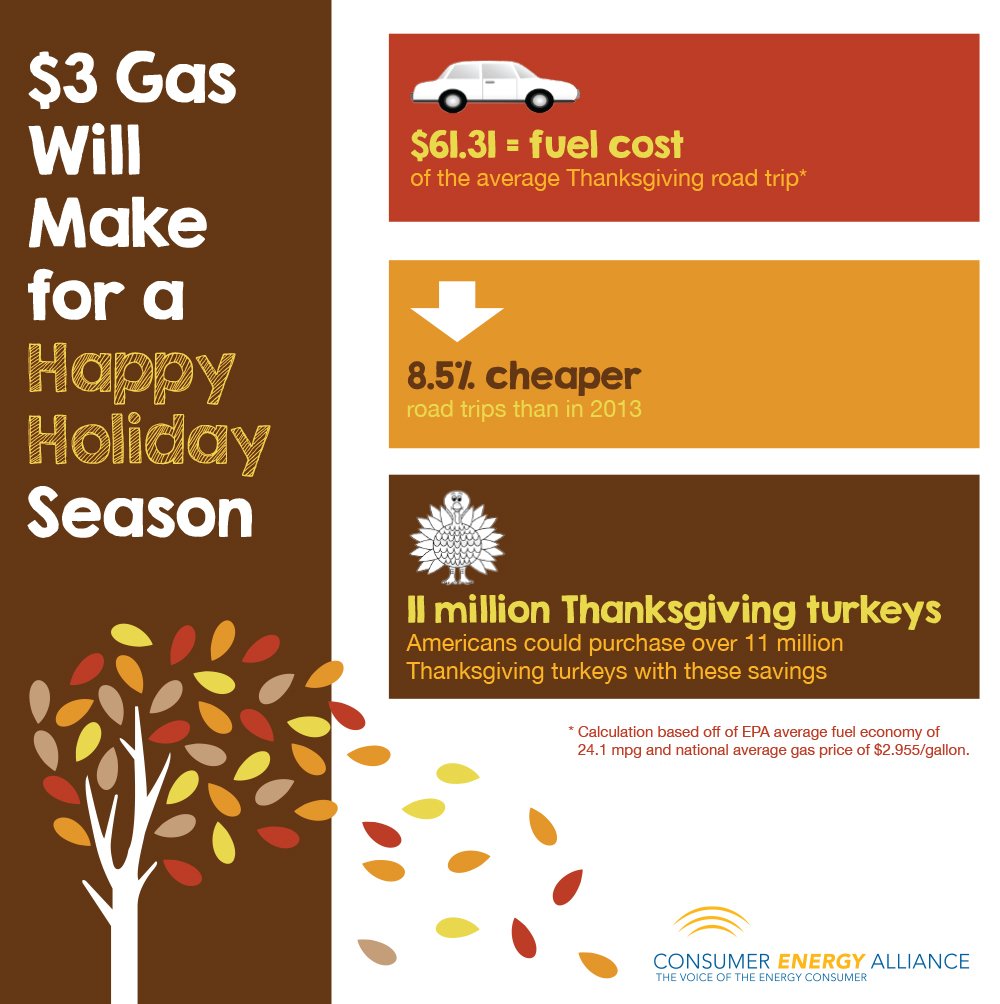 Planning on traveling for the holidays? Your road trip will be cheaper this year thanks to record levels of U.S. and Canadian oil production. Increased crude output combined with lower demand have driven the national gasoline average price under $3 per gallon for the first time since 2010, and may get even lower before the year's end.
According to AAA, U.S. energy consumers are spending $250 million less each day than they were this summer when gas prices peaked at $3.68 per gallon. Lower gas prices mean that American consumers will have cash to put toward another present at Christmas or more groceries at Thanksgiving. In fact, that extra $250 million in the pockets of American consumers could purchase more than 11 million Thanksgiving turkeys!
Families traveling by car for the Thanksgiving holiday can expect to spend $61.31 for the average 500 mile round trip road journey. This makes the trip over the river and through the woods to Grandmother's house 8.5% cheaper than the cost of the same trip in 2013.
Interested in finding out how you can save on energy costs and keep gas prices low? Here's what you can do:
Learn how to make the most of each tank by checking out The Energy Voice's list of Ten Consumer Tips for Saving Gas and Money.
Tell your elected officials that you support drilling efforts and energy efficiency measures that create jobs and make low gas prices possible.
Use your voice to call for the responsible development of energy resources by taking grassroots action through Consumer Energy Alliance.