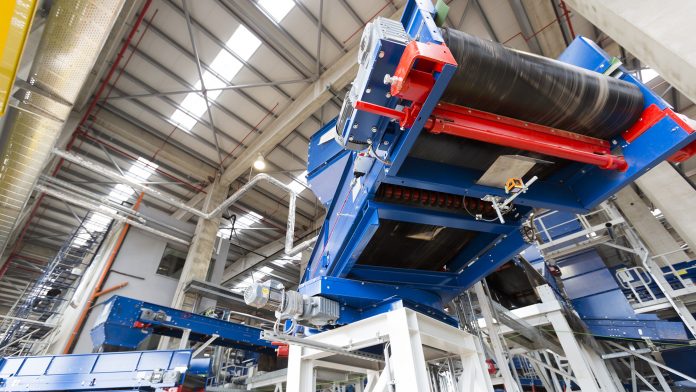 Recently in Palm Beach County, community leaders gathered for a tour of the Solid Waste Authority of Palm Beach County Renewable Energy Park, including the country's first waste-to-energy plant to be built since 1995. Waste-to-Energy technology employs state of the art technology to produce a reliable, consistent source of renewable energy. The technology has the potential to play a larger role in the country's energy mix, especially with the recent rules proposed by the U.S. Environmental Protection Agency regarding carbon emissions for new and existing power plants.
The EPA's proposal for existing power facilities, a major part of President Obama's climate initiative, will set a national target of lowering these CO2 emissions — from 2005 levels — of 25% by 2020 and 30% by 2030. The rule will not be finalized until next year, at which time Florida will have only until June 2016 to develop and submit plans for cutting emissions about 38 percent.
At a time when electricity consumption in the state is projected to grow, these new rules will require coal-fired power plants to significantly reduce their carbon emissions, leaving these facilities with the difficult choice to either upgrade or shut down. Given that Florida generates about one quarter of its electricity from coal, both options mean higher electricity prices for Florida consumers.
Consumer Energy Alliance advocates for an "all-of-the-above" energy plan. One energy source is not more important to the U.S. than another; each plays an important economic and sometimes national security purpose. Whether it is coal, nuclear, natural gas or renewables, the technological advancement of WtE technology is impressive and for a state such as Florida where we are very dependent on natural gas for our electricity generation, having another viable option in the mix is not only desirable but necessary.
The Solid Waste Authority of Palm Beach County's Renewable Energy Park is designed to process more than 1.7 million tons of solid waste per year and generate enough renewable energy to power more than 85,000 homes. It will employ more than 200 full-time workers. This new facility is designed to have high combustion efficiency and eliminate 90 to 99 percent of acid gas, heavy metal and dioxins emissions. The additional facility also is projected to reduce the amount of waste currently being land-filled by up to 85 percent, which could delay the need to develop a new landfill in Palm Beach County for from page 4
op a new landfill in Palm Beach County for many years while also significantly reducing emissions of the potent greenhouse gas methane, which is created by decomposing landfill waste.
As the EPA continues to mandate rules and regulations, it is important for America to have different options available to ensure that consumers have stable, reliable electricity. Waste to Energy technology can be one of those options for all of Florida including Clay County as the new facility in South Florida now demonstrates.
Kevin Doyle is executive director of the Jacksonville-based Consumer Energy Alliance-Florida