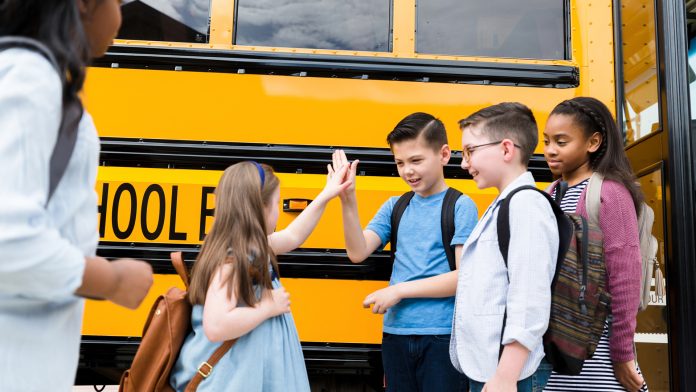 America's record-breaking energy resurgence has catapulted us to No. 1 in oil and natural gas production, much thanks to an array of technological innovations and advancements that have allowed us to tap resources previously deemed unreachable.
No doubt, it's been a win-win for American consumers.
But none of this would have happened without the machinists, engineers, technicians and scientists who design, manufacture and operate our wind turbines and solar panels, operate the drill bits on our oilrigs, and perform a multitude of other functions that help keep our energy sector the new envy of the world.
With our kids going back to school, it's a good time to think again about the importance of STEM (Science, Technology, Engineering and Mathematics) education. It's STEM related education and jobs that have made the energy sector the powerhouse that it is. But none of it will continue to happen unless we keep this STEM talent pipeline flowing.
Therein lies the problem – the pipeline is running close to empty now. Here's why: Energy jobs, like other technical professions like those in manufacturing, require proficiency in STEM education – and not many people have that.
In fact, hundreds of thousands of jobs across the nation remain vacant because of this widespread skills gap, and according to recent studies, approximately 2 million STEM-related jobs could go unfulfilled by 2025, a problem compounded by accelerating retirement rates of current workers and the anticipated growth of energy and manufacturing over the next several years.
What can we do to stem the tide and save our energy future?
Fortunately, there are programs in place that only need to be emulated to ensure that Americans benefit from this economic activity. Across the nation, there is a variety of initiatives underway to help bolster technical and vocational training at community colleges and high schools and increase the number of STEM-savvy students graduating from our nation's universities.
Programs at the post-secondary level have also produced wonderful successes, but far more is needed to capture – and keep – students' interest in the sciences at a younger age, particularly since studies say that interest in math and science wane after students reach high school.
And it's going to require a team effort.
That means we need more help from:
Elected leaders, who must proactively highlight the abundant opportunities associated with vocational education programs and the higher-than-average salaries they traditionally lead to down the road.
Educators, who must make sure they get the certifications they need to educate tomorrow's fleet of energy workers.
Parents, who must take the necessary steps we need to make sure their children– America's future workforce – are equipped with the knowledge needed to compete for long-lasting, high-paying STEM jobs in a global economy.
Here are some of the ways you can help:
Help teach your teachers
Volunteer to help get STEM teaching grants for school educators. The Robert Noyse Teacher Scholarship Program, for instance, gives grants to institutions to enable them to provide scholarship and stipends to those who are seeking to improve their knowledge in STEM-related fields. It also helps support the development of Master Teachers who are experts in STEM education. There are also state level grants available.
Get your school STEM certified
There are many ways to get this done. Project Lead the Way (PLTW) is one common avenue. The national non-profit offers STEM curriculum and professional development to educators by linking teachers and schools from across the country and enabling them to provide high quality STEM education to students in their school. PLTW offers a K-12 model that has been successfully integrated into a variety of schools: private, public, charter, urban, rural, and suburban. Work with your schools administration to implement PLTW's curriculum into science and technology classes.
Join a coalition
Consider getting your school or booster organization involved in an organization that pushes for STEM-related public policy. Groups like the STEM Education Coalition work to advance policies that support STEM education at the federal level.
Adding your voice to the debate on STEM education is also a powerful way to influence the debate and raise awareness of the need for more STEM education in schools. There are several activist organizations where you can get involved.
Also, you can join Consumer Energy Alliance to receive updates on news, petitions, and other opportunities to support the development of STEM education. Be a sponsor or volunteer at Energy Day, a fun-filled annual festival by CEA that highlights the importance of STEM education in our everyday lives.