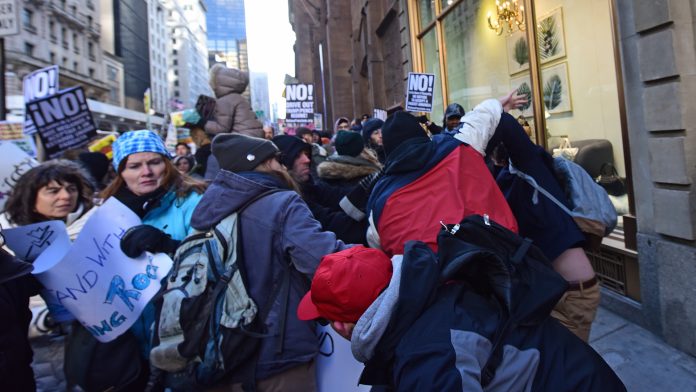 On behalf of our 400,000 nationwide members, Consumer Energy Alliance (CEA), the leading national consumer advocate on energy issues, responded today to environmental extremists claiming that they have coordinated efforts to manually shutdown multiple pipelines in North Dakota, Minnesota, Washington, and Montana. These unlawful efforts – which extreme activists call an effort to "avert a climate catastrophe" – have been focused on stopping Canada's oil sands exports to the United States.
CEA is gravely concerned that the illegal and irresponsible actions taken by these extremists are placing American people at risk. Intentionally breaking the law to trespass and shutdown critical infrastructure like this can cause serious repercussions and harm. These lines move large volumes of much needed energy to families and business across the nation. Extremists are also putting themselves and the very environment they intend to protect at risk.
"The steps taken by these individuals to sabotage pipelines – in addition to the threats, intimidation, and cyber-bullying tactics they are using – clearly show that their agenda has nothing to do with protecting the environment and everything to do with shutting down the American economy and hurting everyday Americans, families, small business, and our economic way of life," said CEA President, David Holt. "American families – especially those living on fixed incomes, or those at or near the poverty level – are the ones who will be especially harmed by electricity and fuel price increases caused by irresponsible efforts to shut down pipelines. This behavior should not be tolerated. Authorities need to take immediate action as groups like these across the country have become increasingly aggressive, violent, and are now performing unlawful acts outside of peaceful public protest."
CEA continues to be an advocate for responsible, new and upgraded energy infrastructure across the United States. Energy – and the millions of miles of pipelines we use to transport it – makes just about everything that touches our lives on a daily basis, including the clothes we wear, the cars we drive, the shampoo we use, the carpet we walk on, the medication we take, and the food we eat. Access to all forms of energy not only helps protect the environment, but it helps lower energy costs for American families and provides small businesses, manufacturers, and farms with the resources they need to thrive – and we need to do more to support it, not unlawfully destroy it.
The pipeline shutdown attacks were allegedly done by extremists who entered properties by cutting gates and other controlled locks to manually turn the hand wheels of the pipeline valves – actions that not only put employees on-site at risk, but also the lives of the people and properties in the surrounding area as well. These actions resemble activities that terrorists could take to disrupt the U.S. economy.