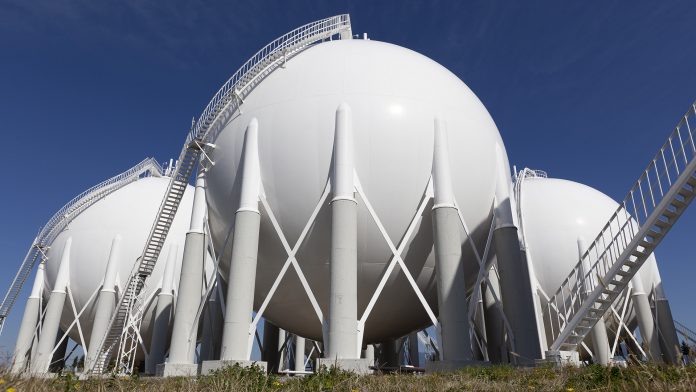 Concerned about air emissions? Here's some good news – emissions in the United States are dropping and have been dropping due to the increased use of natural gas. In fact, U.S. carbon emissions are on track to be the lowest in almost 25 years.
The federal Energy Information Administration (EIA) reported in October that carbon emissions for the first six months of 2016 had dropped to 2,530 million metric tons, a level not seen since before the Clinton administration. The EIA further estimated that the total emissions for 2016 would end up being around 5,000 million metric tons, which would be the lowest since 1992. Since 2012 alone, carbon dioxide emissions have dropped 3.8 percent.
There are several factors driving the reduction in emissions. The start of 2016 highlighted a warm winter, which reduced energy consumption for heating. But another major factor is a change in how the United States generates its energy.
The fuel mix has significantly started to change. In place of coal, which used to dominate the market, Americans are now increasingly turning to nuclear power, renewable energy, and especially natural gas. Natural gas has surpassed coal as America's number one source of energy since 2015, reports the EIA, rising to 34% of America's energy generation as opposed to coal's 30%, nuclear's 19% and renewables' 15%.
Why is natural gas beating out other energy production methods? There is no one reason, but there are several factors that make natural gas especially useful:
– Natural gas prices have dropped significantly since 2008, to the point where they're competitive with coal. While the EIA estimates that natural gas prices will rise slightly over the next few years, due to increased demand and competition, they expect that natural gas will remain cheap until at least 2040. For large industries, small businesses, and families with an eye on their budgets, this makes natural gas an easy choice.
– Natural gas is also the cleanest-burning fossil fuel, producing about 50% less CO2 emissions than coal and 20%-30% less than oil. In a time when government environmental laws are tightening and consumers are increasingly aware of the impact of their energy choices, natural gas is an attractive alternative to other fossil fuels.
– Natural gas has a reliable supply. The EIA estimates that the United States has over 80 years' worth of natural gas available. And since natural gas is produced domestically, there is less risk of price spikes caused by international tensions — unlike oil. Meanwhile, coal production in the United States is declining as purchasers, both at home and internationally, move away from coal.
– Natural gas is more convenient for power producers. Natural gas can be delivered quickly through pipeline rather than having to be hauled by truck and rail car like other forms of energy. And gas-fueled power plants are easy to shut off during periods of low demand and reactivate when needed. All of this means efficiency and savings for the power producer, which can be passed on to consumers.
The future of energy production in the United States has yet to be determined. It will be shaped by an ever-changing combination of government regulations, business requirements, and consumer demands. But it's clear that natural gas will be a major part of balancing America's energy and environmental needs, and it has already made major strides in bringing down the country's CO2 emissions and energy costs. Whether you want to save money or you're concerned about the state of the world we'll leave to future generations, or both, natural gas offers a convenient, accessible solution to your concerns.