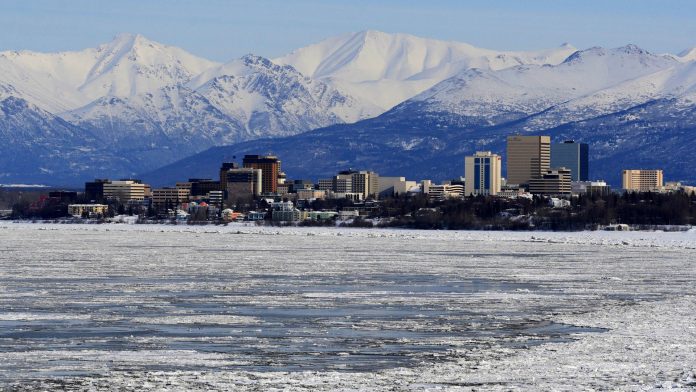 Alaska families and businesses depend on the jobs that come from our state's abundant energy resources.
However, in recent years federal actions closed the door to much of Alaska's energy opportunities – creating holes in the wallets of hard working Alaskans and damaging the revenue that goes into our state's schools, hospitals, roads, and other critical infrastructure.
It's time to tell the Trump administration that Alaska families and businesses strongly support Alaska energy.
The Alaska Senate is considering a resolution that sends a clear message to Washington, DC: Remove the Roadblocks on Alaskan Energy!
It's important to speak out now as anti-development groups are vigorously fighting to stop all development in our state.
Join us to show Juneau and Washington that they DO NOT speak for Alaska.
CLICK HERE AND SIGN THE LETTER below to stand up for Alaska's families, and against harmful restrictions on Alaskan energy, by registering your support for SJR 5.
---
---
Dear Senator:
As an Alaskan, I am deeply troubled by recent federal actions that harmed energy-related jobs and economic development in our state.
That is why I strongly support SJR 5 and its clear signal to Washington, DC that Alaskans support the thoughtful development of our state's energy and minerals and want restrictions lifted.
The ability of Alaska and the nation to benefit from our abundant natural resources has been artificially constrained by federal roadblock after federal roadblock.
Lifting these barriers and unleashing the full power of Alaskan energy is critical to the future of communities, families, and businesses across the state, and the way of life we've come to enjoy. The stakes could not be higher, especially with affordable and reliable energy, well-paying jobs, along with critical needs like functioning and well-maintained schools, hospitals, roads, and other infrastructure hanging in the balance.
Please support this important resolution and stand up for Alaska by voting yes for SJR 5.