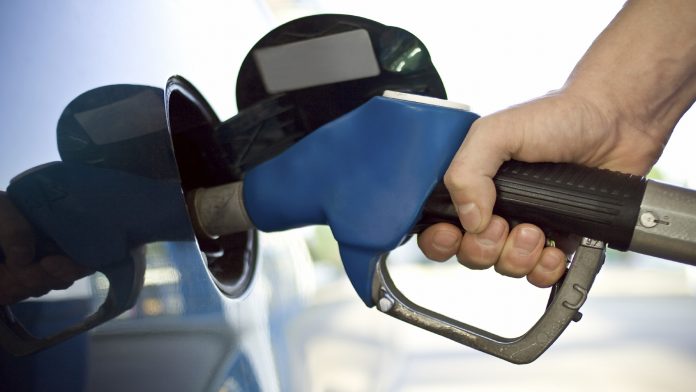 Friday kicks off the unofficial summer travel season, and according to AAA, more American's will hit the road this weekend than we have seen since 2005 – over 39.3 million.
Unlike in typical years, the Energy Information Administration (EIA) has been tracking a decrease in gasoline prices as the weekend approaches.  Nationally, energy consumers have seen an additional 3 cent decrease just within the last week.  And, if this trend holds, gas prices may continue to decrease as summer arrives – thanks to America's increase in domestic oil production.
We're not the only ones seeing this trend. GasBuddy's senior petroleum analyst observed how incredibly unusual it is to see gas prices decreasing at this time of the year when prices have traditionally tended to slightly increase leading into the summer.
Everyone has seen the headlines proclaiming how OPEC and Russia are working to inflict pain on energy consumers by trying to use their association to increase the price we pay for oil.  Over the course of just the past year, they have decreased their production by more than 1.8 million barrels per day.
So, how is America's oil and natural gas industry – and fracking in particular – helping decrease the price you are going to pay this weekend?
American producers are boosting spending by close to 35% by completing wells and deploying more rigs to drill more wells.
American shale producers are delivering for American consumers – increasing production over 11 percent since OPEC and Russia announced their cuts last September.  When the announcement was made, we were producing only 8.4 million barrels per day – and it has increased to more than 9.3 million barrels per day.
By increasing production in the face of production cuts by the OPEC cartel and Russia, America's oil and natural gas industry has not only helped to protect families and small businesses from price spikes but has also helped lighten the burden of energy costs.
Both the EIA and the U.S. Chamber have highlighted how the energy burden has been lightened for American households in separate reports over the past year.  The EIA found the average American household has been able to save around $747 annually since 2008 due to fracking.  Meanwhile, the U.S. Chamber found gasoline prices would almost double for energy consumers causing the cost-of-living to increase by nearly $4,000 a year without fracking.
These savings as a direct result of American energy production has a tremendous impact on the quality of life for working families and those living on fixed incomes.  As Guy Berger, United States economist at RBS stated, "It may not have a huge effect on the top 10 percent of households, but if you're earning $30,000 or $40,000 a year and drive to work, this is a big deal."
As you prepare to hit the road this weekend and fill up your vehicle, it's important to remember how fortunate we are to not be living at a time when OPEC and Russia are unable to inflict pain at the pump – giving American more energy independence.