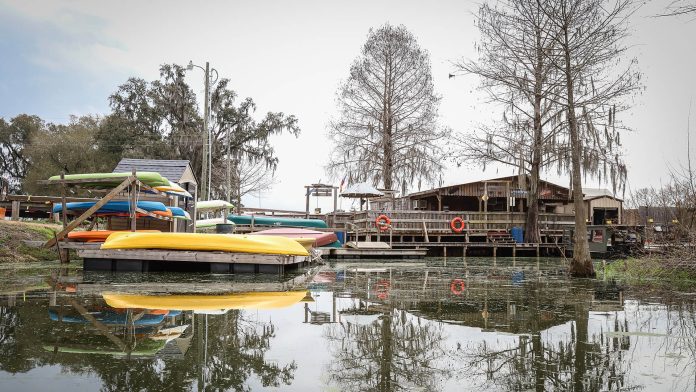 NEW ORLEANS, LA – Consumer Energy Alliance (CEA) today announced the start of a statewide campaign designed to educate Louisiana policymakers, families, and businesses about the benefits of energy and the central role it plays in their everyday lives and budgets. The campaign will also be announced at today's Gulf Energy Forum, occurring at the Port of New Orleans, which will feature a discussion by U.S. Interior Department leadership, public policy leaders, members of the business community, and stakeholders on key state energy issues.
CEA's "Campaign for America's Energy" will highlight the importance of affordable, reliable energy in the lives of families and businesses, and the consequences that result from bad policy decisions. CEA will continue to hold the energy industry in Louisiana and throughout its neighboring states to a high safety standard while recognizing the need for continued innovation to advance the state's environmental goals.
The launch of this movement, which is aimed at changing, balancing, and improving the energy discussion so that those directly impacted – American families and businesses – have a greater voice in the dialogue. The effort will encourage decision makers at all levels of government to adopt policies that support energy production and delivery as well as sound environmental stewardship.
The campaign also aims to bring greater awareness to how rejecting or delaying energy production and infrastructure projects hurts lower-income households and those living on fixed incomes. According to the U.S. Energy Information Administration, Louisianans spend over $6,500 annually on energy.  For a low-income Louisianan living at the poverty line, that translates to over 54 percent of their individual income. These expenses often saddle households and those who can least afford them, like the roughly 14 percent of Louisiana residents who are seniors.
"Louisiana residents understand you do not have to choose between protecting the environment and harnessing our vast domestic energy options.  We know both can be done because we see it happen each day in Louisiana," said Stephen Waguespack, President and CEO of Louisiana Association of Business and Industry. "That's why we are pleased that CEA's Campaign for America's Energy will play a key role in reminding policy makers of the opportunities presented by Louisiana's energy resources to meet our economic needs and protect our environment."
"The way we talk about energy needs to change. The choice between heating and cooling a home and a meal is one that no Louisianan should ever have to make – but many of Louisiana's residents are being forced into that awful decision. A big reason for that is energy costs," said Link Browder, Mid-Continent Director for CEA. "While we all agree on the outcome we want – cleaner and more affordable energy – the time has come for all decision makers to come together with non-partisan solutions to achieve that goal."
CEA, an advocacy organization representing families, manufacturers, agriculture, transporters, distributors, energy producers, renewables and various other industries in Louisiana and across the U.S., focuses on helping ensure stable prices and energy security for households across the country. The organization pushes energy companies to innovate and improve performance while supporting energy independence and a diversification of our energy resources, including renewables like solar and wind.
For more information on the campaign, visit www.consumerenergyalliance.org/Campaign-for-Americas-Energy/Louisiana.
###
About Consumer Energy Alliance
Consumer Energy Alliance (CEA) brings together families, farmers, small businesses, distributors, producers and manufacturers to support America's energy future. With more than 450,000 members nationwide, our mission is to help ensure stable prices and energy security for households across the country. We believe energy development is something that touches everyone in our nation, and thus it is necessary for all of us to actively engage in the conversation about how we develop our diverse energy resources and energy's importance to the economy. Learn more at ConsumerEnergyAlliance.org.
Contact:
Emily Haggstrom
P: 720-582-0242
ehaggstrom@consumerenergyalliance.org