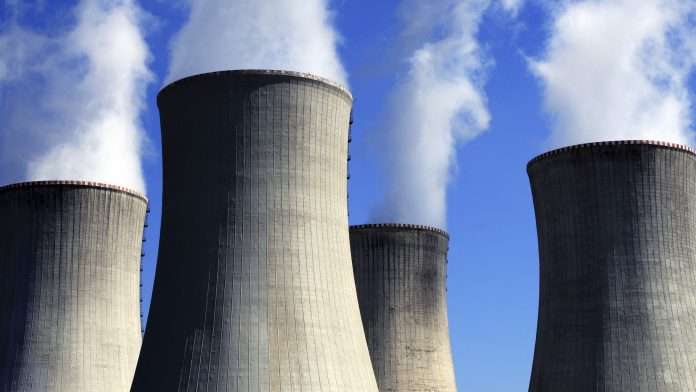 ATLANTA – Consumer Energy Alliance (CEA), along with a diverse coalition of organizations and concerned citizens today jointly voiced support for the construction and completion of the Vogtle Nuclear Plant currently under review by the Georgia Public Service Commission.
CEA President David Holt said: "Energy animates every part of our lives and powers a modern economy. A balanced, broad and diverse energy mix that utilizes all of our resources enhances reliability, protects families and households and underpins opportunities to continue Georgia's economic expansion and continued growth."
Below is the joint statement from the coalition:
As the Georgia Public Service Commission considers the future of a key element of our state's energy mix, the Vogtle Nuclear Plant, the undersigned express support for the completion of the sole remaining nuclear construction project in the nation for these principle reasons:
JOBS CREATION – America invented the technical know-how to produce safe and reliable nuclear power. Nuclear construction, with 50-plus years of future operations, is yielding thousands of well-paid, highly-skilled jobs that enhance local and regional economies and provide the dignity of self-reliance to generations of workers and their families;
GEORGIA IS GROWING – Georgia was the seventh-fastest growing state in 2016, adding more than 620,000 residents since 2010. The Atlanta Regional Commission estimates the area will add 2.5 million people by 2040, raising the population to 8 million. We must provide dependable energy to meet the needs of our growing communities in an ever-more connected lifestyle that runs on energy;
FAMILIES – Over the longer term, the Vogtle Project will provide significant benefits for families, households and those on a fixed income with affordable electricity. Nuclear is an efficient and dependable source of power with stable fuel costs;
DIVERSITY –  Providing optionality and a diverse mix of electricity options ensures that grid and power delivery remain reliable and resilient over the long-term for Georgians;
CLEAN – Nuclear power provides dependable, 24/7, clean power production to the blend of resources that make Georgia work;
RENEWABLE ENERGY – Nuclear power operates in tandem with Georgia's growing renewable energy resources, providing grid stability and backup for intermittent generating assets; and
NATIONAL SECURITY – Nuclear expertise, since the closing days of World War II, has been essential to energy and national security.  A vibrant nuclear energy industry is an integral component of energy security and for maintaining the network of academic programs, National Research Labs expertise, career pathways, military readiness and international security expertise to ensure the nation remains globally competitive and retains its geopolitical stature.
Coalition Organizations and Citizens
Carol Browner, Former EPA Administrator
JD Van Brink, Georgia Tea Party
Bryan Tolar, President, Georgia Agribusiness Council
Mike Giles, President, Georgia Poultry Federation
ClearPath Action
Nuclear Matters
Professor David Gattie, University of Georgia
Natalie Wood, NAYGN Past-President
Judd Gregg, Former United States Senator from New Hampshire
Denise Ingoe, Region I WIN Coordinator
Heather Matteson, co-founder Mothers for Nuclear
Kristin Zaitz, co-founder Mothers for Nuclear
Laura Schepis, Executive Director, Partnership for Affordable Clean Energy (PACE)
J. Winston Porter – Ph.D., energy and environmental consultant and former Assistant Administrator of the U.S. EPA
Nathan Humphrey, National Federation of Small Businesses
Jeff Wansley, Executive Director, Georgia Construction Aggregate Association
Charlie Flemming, President, Georgia AFL-CIO
Mitchell Byrd, President, Georgia Building Trades and Business Manager of IUOE Local 926
Randy Beall, Atlanta and North Georgia Building Trades
Louis Partain, IUPAT DC 77 L.U. 193
Scott Russell, IUEC Local 32
Robert Duffield, Iron Workers Local 387
Mike Hamilton, Millwright Local 1263
Phil Rainwater, Insulators and Asbestos Workers
Pedro Franco, Laborers Local 515
Ronald H. Whatley, Business Manager/ Financial Secretary-Treasurer, Sheet Metal Workers Local 85
Kevin Swanson, IBEW Local 613
Dale Cullum, Business Manager, IAHFIAW Local 92
Jose J. Mendoza, Business Manager/Financial Secretary-Treasurer, Regional Reinforcing Local Union 846
Gene O'Kelley, IBEW
Jeff N. Britt, Business Manager, IUOE Local 470
Chuck Hill, Business Manager/Secretary-Treasurer, IUPAT DC 77
Ed Sturken, Servicing Director/Business Representative, IUPAT DC 77/LU 1756
Eric Herfurth, Business Representative, Smart LU 85
William McMillan, Business Manager, Iron Workers Local 709
Marion (Bubba) Davis, Director of Construction, International Brotherhood of Teamsters
Ronnie Dexter, District Business Manager,  IBBD3
James Scott, Southern Region Representative, Roofers and Waterproofers
Tommy Fuller, SMART International Representative
Bobby Lunsford, District BM/ES, Boilermakers
Allen Braswell, Business Manager, IUOE Local 474
Will Salters, President, Augusta Building Trades and Business Manager IBEW Local 1579
Marvin J. Smith III, President, Bricklayer's and Allied Craftworkers Local 8 SE
Mohammad S. Davoud, Ph.D., P.E., Founding Dean, Allen E. Paulson (AEP), Georgia Southern University
David R. Schwimmer, Ph.D., P.G., Professor of Geology, Columbus State University
Jeff Terry, Ph.D., Professor of Physics, Illinois Institute of Technology
To view the full list of coalition members, please click here.
###
About Consumer Energy Alliance
Consumer Energy Alliance (CEA) brings together consumers, farmers, small businesses, producers, and manufacturers to engage in a meaningful dialogue about America's energy future. With more than 400,000 members nationwide, our mission is to help ensure stable prices and energy security for households across the country. We believe energy development is something that touches everyone in our nation, and thus it is necessary for all consumers to actively engage in the conversation about how we develop and diversify our energy resources and energy's importance to the economy. CEA promotes a thoughtful dialogue to help produce our abundant energy supply, and balance our energy needs with our nation's environmental and conservation goals. Learn more at ConsumerEnergyAlliance.org.
Contact:
Emily Haggstrom
P: 720-582-0242
ehaggstrom@consumerenergyalliance.org