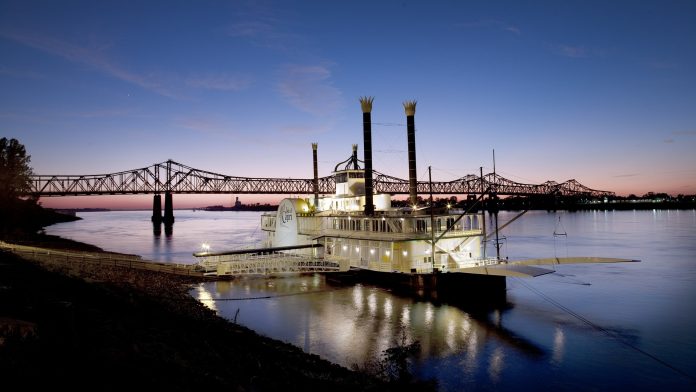 BILOXI, MISSISSIPPI – November 9, 2017 – Consumer Energy Alliance (CEA) today announced the start of a statewide campaign designed to educate Mississippi policymakers, families, and businesses about the benefits of energy and the central role it plays in their everyday lives and budgets.
The announcement comes during CEA's Gulf Energy Forum at the Biloxi Visitors Center, which will feature a discussion by U.S. Interior Department leadership, public policy leaders, members of the business community, and stakeholders on key state energy issues.
CEA's "Campaign for America's Energy" will highlight the importance of affordable, reliable energy in the lives of families and businesses, and the consequences that result from bad policy decisions. CEA will continue to hold the energy industry in Mississippi and throughout its neighboring states to a high safety standard while recognizing the need for continued innovation to advance the state's environmental goals.
The launch of this movement, aimed at changing, balancing, and improving the energy discussion so that those directly impacted – American families and businesses – have a greater voice in the dialogue. The effort will encourage elected officials across the nation and those in the state to adopt policies that support energy production and delivery as well as sound environmental stewardship.
The campaign also aims to bring greater awareness to how rejecting or delaying energy production and infrastructure projects hurt lower-income households and those living on fixed incomes. According to the U.S. Energy Information Administration, Mississippians spend over $4,230 annually on energy.  For a low-income Mississippian living at the poverty line, that translates to 35 percent of their individual income. These expenses often saddle households and those who can least afford them, like the roughly 15 percent of Mississippi residents who are seniors.
"There is a real need to raise awareness on the value of energy projects and the sector as a whole in our local economy," said Mississippi Energy Institute President Patrick Sullivan. "The rhetoric of pitting energy against environmental quality is simply false but has been effectively perpetuated by anti-development advocates for decades. That's why it's important that CEA's Campaign for America's Energy is reminding Mississippi's policymakers and the public of the opportunities we have to employ more people in higher-paying jobs, grow local economies and improve environmental quality in a variety of ways – all through growth in U.S. energy."
"The country has reached a crossroad in our conversations about energy, and those conversations are starting to permeate into the Mississippi energy landscape. Mississippi has always been an energy state and communities have grown because of the energy developed here," said Link Browder, Director of CEA Mid-Continent. "Not only has it become a hub, drawing in big auto manufacturing, due to more affordable energy costs, it has also helped create jobs and sustain towns all along the Gulf. It's high time policymakers everywhere follow the lead of Mississippi and unite to approve sensible, balanced policies that allow economic growth and environmental progress. Families in Mississippi and elsewhere do not, and should not, have to choose between buying groceries or paying their energy bills."
CEA, an advocacy organization representing families, manufacturers, agriculture, transporters, distributors, energy producers, renewables and various other industries in Mississippi and across the U.S., focuses on helping ensure stable prices and energy security for households across the country. The organization pushes energy companies to innovate and improve performance while supporting energy independence and a diversification of our energy resources, including renewables like solar and wind.
For more information on the campaign, visit www.consumerenergyalliance.org/Campaign-for-Americas-Energy/Mississippi.
###
About Consumer Energy Alliance
Consumer Energy Alliance (CEA) brings together families, farmers, small businesses, distributors, producers and manufacturers to support America's energy future. With more than 450,000 members nationwide, our mission is to help ensure stable prices and energy security for households across the country. We believe energy development is something that touches everyone in our nation, and thus it is necessary for all of us to actively engage in the conversation about how we develop our diverse energy resources and energy's importance to the economy. Learn more at ConsumerEnergyAlliance.org.
Contact:
Emily Haggstrom
P: 720-582-0242
ehaggstrom@consumerenergyalliance.org