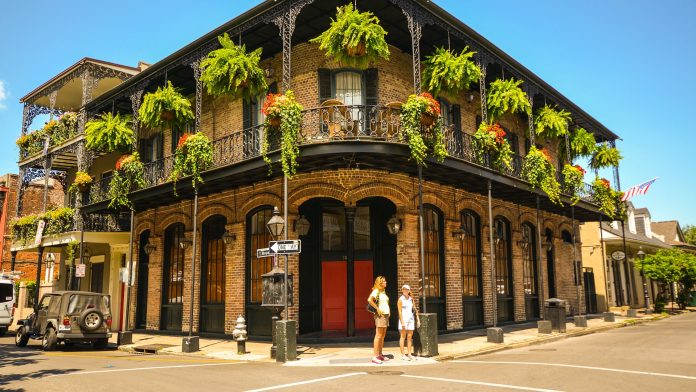 NEW ORLEANS, LA – Consumer Energy Alliance (CEA) and the Port of New Orleans co-hosted the 2017 Gulf Energy Forum in New Orleans yesterday, drawing a mix of federal officials, state legislative leaders and members of the business and conservation communities to discuss the new federal offshore energy leasing program currently under development, and how opportunities to expand access to Gulf of Mexico energy would benefit families and businesses in Louisiana.
The group discussed how rational thoughtful energy and environmental strategies involving the Gulf of Mexico could provide opportunities not only for the state but for the region and nation as we look to continue diversifying our energy mix.
Forum panelists included:
Mike Celata, Gulf of Mexico Region Director, U.S. Bureau of Ocean Energy Management
State Senator Norbèrt "Norby" Chabert, Chairman, Natural Resources Committee
Chett Chiasson, Executive Director, Greater Lafourche Port Commission
David Cresson, Executive Director & CEO, Coastal Conservation Association of Louisiana
Vic Lafont, CEO, South Louisiana Economic Council
Stephen Waguespack, President & CEO, Louisiana Association of Business and Industry
Brent Greenfield, CEA's Vice President for Policy, said: "The Gulf of Mexico remains an economic and energy powerhouse for the region and the nation. With new actions currently underway in Washington, we now have an opportunity to continue, and even expand, the benefits we all receive from the Gulf of Mexico, which is a source of abundant energy, recreation and sustenance for Louisianans and all Americans."
He added: "From jobs and household budgets to personal security and the security of our nation, the ability to access American energy, especially from the Gulf of Mexico, effects every facet of our lives – and nowhere is this more understood than in Louisiana."
Celata underscored the region's importance, stating, "The Gulf of Mexico is – and will – remain a crown jewel."
Stephen Waguespack added: "The country is depending on the Gulf of Mexico to fuel them to a level that allows for American prosperity to be great." Waguespack also noted the importance of a "smart U.S. energy policy" that promotes Gulf of Mexico energy. "The Gulf of Mexico is the best attraction we've got going right now to bring large-scale investments into Louisiana that not just benefit our state budget and incomes but also feed the very thing we need to grow, which is our small businesses."
He added: "Louisiana is a services-based economy. That's every service you can think of – grocery stores, caterers, warehouses, truckers, pipelines, and hardware stores – all of which makes up the backbone of Louisiana growth. Those backbones depend on large-scale investment in the state to service, and the energy industry has been the best and most consistent and loyal partner we've had from a service-based economy traditionally and we need more of it going forward."
Following a discussion on challenges to energy service and support-based industries, Waguespack stated these companies are looking for a "ray of light." He believes an "aggressive leasing plan in the Gulf of Mexico is exactly the signal they're looking for."
Noting Louisiana's other economic driver, Vic Lafont stated, "We are an energy state, but we're also a sportsman's paradise. We have the immense benefit of having this energy production, but we also share the environmental stewardship that goes along with that."
Regarding the benefits of offshore energy revenue for Louisiana's infrastructure, Chett Chiasson noted these funds are "the lifeline for the State of Louisiana, and it takes offshore oil and gas development to get the royalties to help rebuild our coast and build the critical infrastructure that's impacted by coastal land loss." To this point, Senator Norbèrt "Norby" Chabert added: "We need to be producing out in the Gulf for not only the men and women that service all of the offshore activity, but certainly for those valued revenues to come into the state's coffers so we can help rebuild our coast."
Louisiana's offshore energy is also critical for preserving the state's natural resources. David Cresson noted the economic and environmental benefits the energy industry generates for Louisiana fisheries (including energy-related artificial reef habitat), stating, "There is no better conservation partner than the energy sector. There are the obvious economic impacts…it goes without saying that when energy is doing well in Louisiana, people have more dollars in their pocket, they go fishing more, they buy more boats, they buy more seafood, marinas do well, boat shops do well, restaurants and lodges are doing well. That all goes without saying."
Cresson added, "But there's a second piece to this that folks don't necessarily always connect, and it is that conservation partnership between the fisheries industry and the energy sector, and a lot of it has to do with habitat."
Looking at trends predicting a two billion global population increase by 2050, Senator Chabert emphasized, "We're going to need an all-hands-on-deck approach. We're going to need renewables. We're going to need alternatives. We're going to need energy resources that we may not have even have discovered, and I hope we discover them out there in the Gulf of Mexico. But it's going to be important for states like Louisiana and Texas to innovate, and for this state particularly, to meet the growing challenges that we face in terms of infrastructure investment and workforce needs."
###
About Consumer Energy Alliance
Consumer Energy Alliance (CEA) brings together families, farmers, small businesses, distributors, producers and manufacturers to support America's energy future. With more than 450,000 members nationwide, our mission is to help ensure stable prices and energy security for households across the country. We believe energy development is something that touches everyone in our nation, and thus it is necessary for all of us to actively engage in the conversation about how we develop our diverse energy resources and energy's importance to the economy. Learn more at ConsumerEnergyAlliance.org.
Contact:
Emily Haggstrom
P: 720-582-0242
ehaggstrom@consumerenergyalliance.org