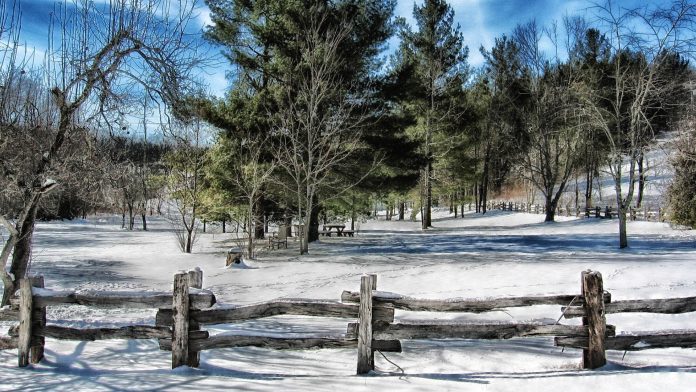 CONNELLY SPRINGS, N.C. — Consumer Energy Alliance (CEA) today called on policymakers and regulators in the U.S. Southeast to better protect working families, seniors and those living in poverty from unnecessarily high electricity and heating costs by advocating for the development and production of more renewable and traditional energy resources – onshore and off – along with the expansion of local pipeline infrastructure.
This effort follows reports that some Atlantic seaboard residents have seen their wholesale electricity prices increase more than 420 percent following Winter Storm Grayson this month. This means that prices for home heating and electricity generators in North Carolina went from $3 for natural gas in December to $175 during the week of January 8 because of the inability to deliver the natural gas to markets during high demand times. This unprecedented price spike was 58 times higher than the average price of natural gas just one month before – entirely because groups keep blocking energy development and delivery.
"Anti-development opponents here keep saying that more energy development and pipeline buildout isn't needed, much like the same opponents who have long said in New England and other parts of the nation," CEA President David Holt said. "While these opponents cloak themselves as virtuous and forward-looking rhetoric, the reality is they only serve to harm at-risk populations without offering any other valuable solutions."
In North Carolina – like other places in the Southeast – some electric generators paid a whopping $175 dollars per unit of natural gas, compared to the $3 dollars per unit of natural gas they paid in December. These costs increase what homeowners pay for their electricity and home heating. And in South Carolina, a utility there asked customers to reduce electric consumption to lighten the load on the grid. Despite the request, they broke a record for electric generation.
"These higher bills and shortages will continue as we move into spring without proper energy infrastructure. Policymakers and regulators who have stood in the way of approving modernized infrastructure and played politics with our pocketbooks – by relying on misguided claims from groups who know nothing about energy solutions that complement renewables – need to be held accountable by their constituents," Holt said. "This especially includes lower-income families and those living in poverty, all of whom spend a larger percentage of their take-home income on electricity and home-heating costs than those in other income brackets. For them, energy bills like the ones they've gotten this winter mean they must decide between heating their homes and putting food on the table – a decision no one should have to make."
Holt added: "Unfortunately, families throughout the Southeast region of the U.S. will continue to be crushed by the sky-rocketing costs of energy prices when winter temperatures drop unseasonably cold until obstructionist policymakers and regulators decide to take responsibility, do their job and make energy affordability a top priority. It's imperative that state legislators, and the region's public utility commissioners, learn from the recent string of record cold snaps, get serious about the burden facing energy consumers and balance their needs with those of the environment."
###
About Consumer Energy Alliance
Consumer Energy Alliance (CEA) brings together families, farmers, small businesses, distributors, producers and manufacturers to support America's energy future. With more than 450,000 members nationwide, our mission is to help ensure stable prices and energy security for households across the country. We believe energy development is something that touches everyone in our nation, and thus it is necessary for all of us to actively engage in the conversation about how we develop our diverse energy resources and energy's importance to the economy. Learn more at ConsumerEnergyAlliance.org.
Contact:
Emily Haggstrom
P: 720-582-0242
ehaggstrom@consumerenergyalliance.org