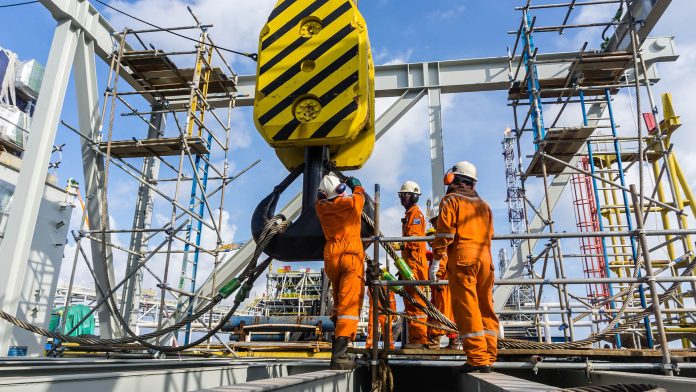 TALLAHASSEE, FL  — February 8, 2018 — Consumer Energy Alliance (CEA), a national advocate for energy consumers, along with various Florida organizations joined together today to show support for the U.S. Department of the Interior's (DOI) proposed 2019-2024 National OCS Oil and Gas Leasing Draft Proposed Program. During a press conference held near the DOI's public meeting on the Draft Proposed Program, speakers highlighted the importance of an all-of-the-above energy strategy and discussed the need to ensure that there is a balanced approach to responsible energy development in Florida.
The following individuals provided quotes for today's press conference:
"CEA has long advocated for an all-of-the-above energy policy to ensure that Florida's families and small businesses have access to reliable and affordable energy, and we will continue to do so into the future," said Kevin Doyle Executive Director in Florida for CEA. "This means continuing to ensure there is a balanced approach that takes into account the military community and its training programs, Florida's tourism industry, our pristine environment, and the responsible development of energy resources in the Gulf of Mexico."
Doyle continued: "With the innovation, technology, and human ingenuity here in the U.S., we are confident that we can reach that balance, resulting in a win for national security, our tourism industry, our environment and the millions of families, farms, and small businesses in Florida that depend on reliable affordable energy."
CS Bennett, U.S. Navy veteran and member of Vets4Energy Florida highlighted the importance of domestic energy by saying, "As a nation, we are safer when we have our own reliable source of domestic energy supply. I firmly trust in scientists' and engineers' ability to successfully and safely produce oil and natural gas offshore while protecting military operations and our environment, and I support Florida's participation in the Outer Continental Shelf expansion."
Julio Fuentes, President and CEO of the Florida State Hispanic Chamber of Commerce, explained why there is a strong need for a balanced energy approach in Florida by saying, "Florida is the third-largest gasoline consumer in the nation, and therefore should use a balanced energy approach to meet the needs of consumers while maximizing government revenue and jobs. As long as it can be done safely, I support any potential opportunities for energy discovery to ensure a strong and healthy energy future for Florida."
Praising the support from policymakers, Representative Jason Fischer – Member of the Florida House Energy and Utilities Subcommittee, stated, "We finally have an administration in Washington that understands the importance of continuing America's energy revolution, extending the infrastructure that safely delivers it and the fiscal and environmental benefits that both produce.
Fischer added, "Supporting an all-of-the-above energy solution – including oil, natural gas, solar, coal, nuclear, and wind – will ensure the lowest possible energy prices, strengthen both our energy and national security while improving the livelihoods for all Florida small businesses, families, farmers and manufacturers."
###
About Consumer Energy Alliance
Consumer Energy Alliance (CEA) brings together families, farmers, small businesses, distributors, producers and manufacturers to support America's energy future. With more than 450,000 members nationwide, our mission is to help ensure stable prices and energy security for households across the country. We believe energy development is something that touches everyone in our nation, and thus it is necessary for all of us to actively engage in the conversation about how we develop our diverse energy resources and energy's importance to the economy. Learn more at ConsumerEnergyAlliance.org.
Contact:
Emily Haggstrom
P: 720-582-0242
ehaggstrom@consumerenergyalliance.org