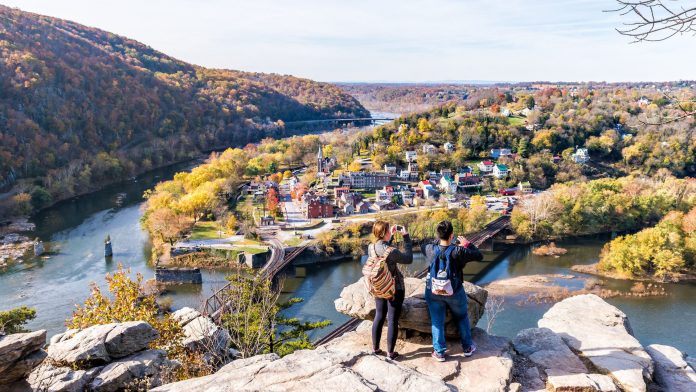 CHARLESTON, W.V.  — Thanks to increased production and new technologies, which have decreased the price of natural gas, West Virginians saved more than $4 billion between 2006 and 2016, according to a state report released today by Consumer Energy Alliance (CEA), with calculations developed by Orion Strategies.
Households saved nearly $1.6 billion and commercial and industrial users saved more than $2.7 billion according to the report titled "Powering West Virginia." The analysis examines how the shale revolution in the Marcellus and Utica regions have helped energy consumers in the Mountain State increase disposable income, job growth, and economic investment, as well as revitalize communities.
CEA's analysis also found that since 2010, West Virginia's core shale-related industry employment increased 77.54 percent, employing nearly 12,000 people. In comparison, all industries combined experienced just a 15.74 percent change in employment. Also, oil and gas pipeline construction jobs grew from almost 1,800 at the end of 2016 to 5,130 by the end of the third quarter in 2017 – a 185-percent increase.
Highlights from the report include:
Expanded natural gas production across the state saved consumers nearly $4.3 billion between 2006 and 2016. Residential users saved almost $1.6 billion; commercial and industrial users saved over $2.7 billion.
Since 2010, West Virginia's core shale-related industry employment increased 77.54 percent, employing nearly 12,000 West Virginians. In comparison, all industries in West Virginia only experienced a 15.74 percent change in employment.
On average, each West Virginian spent $3,910 on energy-related needs in 2016. For those living at or below poverty, this translates to roughly one-third of their income.
"This report highlights how West Virginia's families and energy users benefit from the production of West Virginia's natural resources and the ability to transport that energy through pipeline infrastructure, all of which provides millions of dollars annually to fund our schools, hospitals, roads, and communities," said Chris Ventura, CEA Midwest's Executive Director. "The mining and production of traditional energy resources, like natural gas, have supported communities throughout the state for generations and has been integral in bringing affordable energy to the rest of the country for years. We are pleased to see how lower fuel prices have helped West Virginians save more than $4 billion in the past decade."
Ventura added, "Fortunately, the benefits from increased production are not just limited to consumer savings; energy development has also increased shale-related industry employment 77.54 percent since 2010, employing nearly 12,000 West Virginians."
"Despite the tremendous benefits and critical importance of energy production to the Mountain State, future progress is threatened by out-of-state activists, some funded by foreign governments, who continue to work to eliminate the production and transportation of safe, affordable sources of energy without offering any solutions that will help meet consumer demand while supporting our environmental goals. CEA strongly encourages West Virginia's elected leaders to continue their support of energy solutions that allow for the responsible development of American energy resources which help keep energy affordable for everyone."
To view the report, click here.
###
About Consumer Energy Alliance
Consumer Energy Alliance (CEA) brings together families, farmers, small businesses, distributors, producers and manufacturers to support America's energy future. With more than 500,000 members nationwide, our mission is to help ensure stable prices and energy security for households across the country. We believe energy development is something that touches everyone in our nation, and thus it is necessary for all of us to actively engage in the conversation about how we develop our diverse energy resources and energy's importance to the economy. Learn more at ConsumerEnergyAlliance.org.
Contact:
Emily Haggstrom
P: 720-582-0242
mailto:ehaggstrom@consumerenergyalliance.org
About Orion Strategies
Orion Strategies is a strategic communications and public relations firm with a staff of experienced professionals in public relations, government affairs, grassroots advocacy, polling, research, and creative services.
Contact:
Brittany Ramos
P: 412-965-5379
bramos@orion-strategies.com