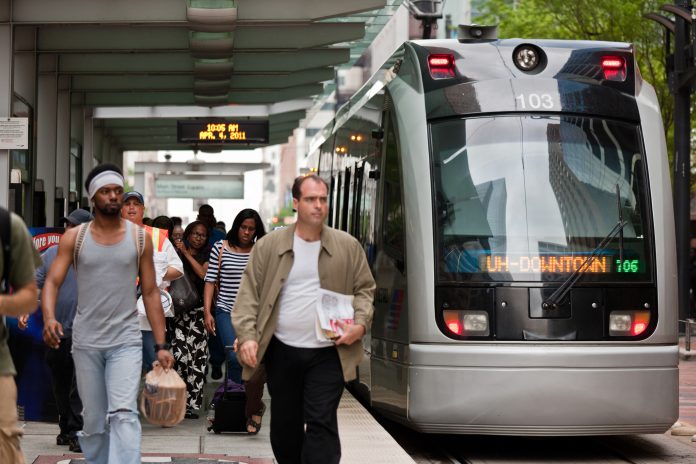 HOUSTON, TX — Everything is bigger in Texas, even savings from energy costs, according to a new report by Consumer Energy Alliance (CEA).
Thanks to record energy production and safer, environmentally efficient state-of-the-art technologies, which has cut the price of natural gas, Texan households and businesses saved nearly $60 billion between 2006 and 2016, according to a CEA report released today at an energy and labor forum co-hosted with the International Union of Operating Engineers (IUOE).
Residential users saved more than $7.2 billion and commercial and industrial users saved nearly $52.4 billion, the report, titled "Oil and Natural Gas Light the Way for Texans" said. The analysis details how the national and local energy revolution – particularly the one now unfolding in the Permian Basin – has helped energy consumers increase disposable income and has also sparked job growth and economic investment.  The revolution has revitalized communities like Midland and Odessa, both of which have seen their building permits, hotel revenue and home and car sales increase while unemployment rates have fallen to record-low levels.
The following speakers discussed the report's findings and the energy revolution's impact on the economy and labor market, plus other hot-button industry issues:
S. Representative Gene Green (D-Texas)
Harris County Judge Ed Emmett
Dan Crenshaw (Republican candidate for Texas's 2nd congressional district)
Lizzie Fletcher (Democratic candidate for Texas's 7th congressional district)
Representatives from Phillips 66 and the Association of Oil Pipe Lines (AOPL)
"It's no secret Texas is a national and global leader in energy production. But what remained under the radar was how this sustained leadership, paired with the ability to move resources through pipeline infrastructure, greatly benefitted Texas families and businesses and helped fund critical municipal services including schools, hospitals, and roads," CEA President David Holt, based in Houston, said. "The bottom line is that the continued production of traditional energy resources has supported countless communities, here and nationally, for generations, regularly providing affordable energy and helping trigger an economic rebirth unlike any we've seen before."
"Yet despite these benefits, progress continues to be threatened by out-of-state activists – some funded by foreign governments – hard at work to eliminate the production and transportation of safe, lower-cost energy without realistic alternatives to how we effectively meet fast-rising residential and industrial energy demand cost-effectively and maintain our global leadership in environmental stewardship. Only our elected leaders have the ability to push forward efforts that support balanced energy solutions and allow for the responsible development of all resources and the affordable energy they provide."
Speakers at the event also touched on how, according to the Federal Reserve Bank of Dallas, the job growth rate in Texas was 3.0 percent, significantly higher than the national rate of 1.7 percent. That's led to a surge in demand for skilled workers, said Brandon Willis, the Public Affairs Agent for IUOE.
"At IUOE Local 450, we have filled more than 2,400 requests for certified candidates between January 2017 and October 2018, filling over 1,150 such requests in the first nine months of 2018 alone. More than 200 apprentices are now receiving training in IUOE's three-year apprenticeship program." Willis said. "None would have been made possible without the development of our state's resources, which has fueled a resurgence, put thousands back to work and reduced energy costs. To keep this going, local, state and federal policymakers must embrace every opportunity we have to show their support for energy."
John Stoody, Vice President of Government and Public Relations at AOPL, added: "It's an exciting time to harness the benefits of abundant American energy through great pipeline construction, wages, and lasting consumer benefits."
Other highlights from the report include:
The oil and natural gas extraction industry saw growth rates exceed 13 percent in 2017 and 2018, year to date.
In the fiscal year 2017, oil production contributed more than $2 billion to the state's budget; natural gas added nearly $1 billion.
The Texas Comptroller of Public Accounts estimates $4.9 billion in oil tax collections and $1.8 billion in natural gas collections for the 2018-19 biennium.
In June 2018, the number of "direct upstream oil and gas jobs" – including extraction, service, and drilling – was about 228,600.
On average, each Texas resident spent $4,004 on energy-related costs in 2016. For those in poverty, this translated to at least a third of their income. More than 4 million live in poverty or about 15 percent of the state's population.
The state has about 24 million registered vehicles and almost 7.4 million households.
To view the report, click here.
###
About Consumer Energy Alliance
Consumer Energy Alliance (CEA) brings together families, farmers, small businesses, distributors, producers and manufacturers to support America's energy future. With more than 500,000 members nationwide, our mission is to help ensure stable prices and energy security for households across the country. We believe energy development is something that touches everyone in our nation, and thus it is necessary for all of us to actively engage in the conversation about how we develop our diverse energy resources and energy's importance to the economy. Learn more at ConsumerEnergyAlliance.org.
Contact:
Emily Haggstrom
P: 720-582-0242
ehaggstrom@consumerenergyalliance.org