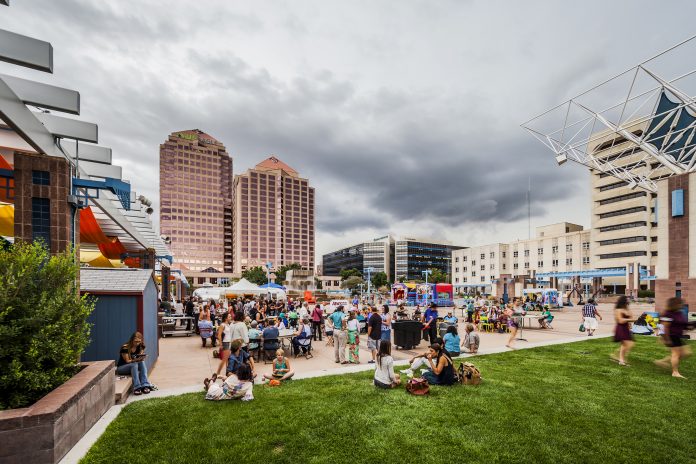 ALBUQUERQUE, N.M. — Thanks to increased production and safer, state-of-the-art technologies – which together have decreased the price of natural gas – New Mexico families and businesses saved more than $3.4 billion between 2006 and 2016, according to a report from Consumer Energy Alliance (CEA).
Per the report, titled "Energy for New Mexico," residential users saved nearly $1.6 billion and commercial and industrial users saved more than $1.86 billion. The report is being released today at a CEA Affordable Energy Forum at Rio Bravo Brewing Company in Albuquerque.
The analysis details how the national, and local, energy revolution – particularly the one that is now unfolding in the Permian Basin and Four Corners regions – has helped local energy consumers increase disposable income, job growth, and economic investment, plus revitalize communities.
CEA's analysis also found that New Mexico's oil and gas industry has a $12.8 billion total economic impact and provides more than 100,000 jobs statewide, employing one in every eight New Mexicans, directly or indirectly. In addition, New Mexico receives about $2 billion annually via severance and property taxes, royalties from production on state and federal lands, and rental income included, the Legislative Finance Committee reports.
Additional highlights from the report include:
Sales and income taxes on oil and gas drilling and service activity generate an additional $300 million for the state.
Based on the production in any given year, oil and gas production revenue make up 15 to 25 percent of New Mexico's total general fund revenue and is used to fund state environmental improvements and municipal services including public schools and hospitals.
In FY 2017, the state's oil and gas sector provided $711 million to public schools and almost $223 million to colleges and universities.
The agricultural industry spent nearly $90 million for fuels and oils and $49.6 million on electricity to power farm equipment, manufacture fertilizer, and transport products.
On average, each New Mexico resident spent $3,088 on energy-related needs like fuel and electricity in 2016. These expenses ate up at least a quarter of take-home pay for the roughly 19.6 percent of New Mexicans living at or below the poverty marker.
"Despite these benefits – which help residents affordably light and heat their homes and power and charge their electronics and allow farmers to fertilize and harvest their crops cost-effectively – New Mexico's energy resources and critical pipeline network remain under attack by out-of-state activists, despite cleaner-burning natural gas's well-known environmental benefits," CEA President David Holt said. "These anti-development efforts lack solutions to help meet consumer demand and threaten our environmental goals."
Holt added: "With the savings that have occurred in recent years, New Mexico policymakers, regulators and leaders must continue to come together in support of local energy production and infrastructure that will help the state thrive and ensure hardworking families, seniors, households, and small businesses have the low-cost energy they need to reduce expenses, find work and improve their communities."
To view the report, click here.
###
About Consumer Energy Alliance
Consumer Energy Alliance (CEA) brings together families, farmers, small businesses, distributors, producers and manufacturers to support America's energy future. With more than 500,000 members nationwide, our mission is to help ensure stable prices and energy security for households across the country. We believe energy development is something that touches everyone in our nation, and thus it is necessary for all of us to actively engage in the conversation about how we develop our diverse energy resources and energy's importance to the economy. Learn more at ConsumerEnergyAlliance.org.
Contact:
Emily Haggstrom
P: 720-582-0242
ehaggstrom@consumerenergyalliance.org