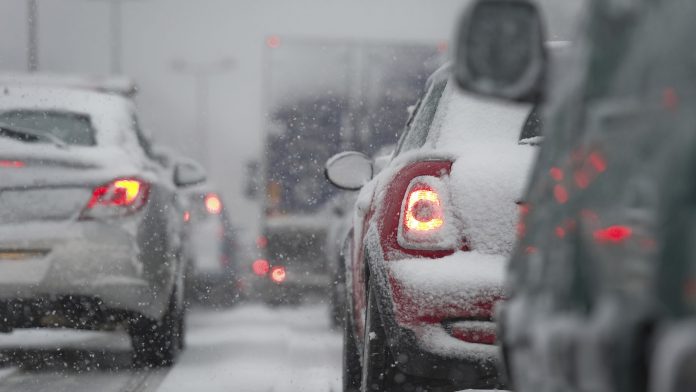 Minneapolis, MN – Consumer Energy Alliance (CEA), the leading consumer energy advocate, expressed its disappointment following the news that Governor Walz had refiled the Minnesota Department of Commerce's Lawsuit against Enbridge's proposed, and much-needed replacement, of the Line 3 pipeline. Chris Ventura, CEA's Midwest Executive Director made the following statement:
"On behalf of families and businesses all across the Upper Midwest, CEA is extremely disappointed with today's decision by the Governor to continue using the Minnesota Department of Commerce to advocate against consumers and against strengthening the state's economic future. The Minnesota Public Utility Commission held an exhaustive public comment with over 20 public meetings and ultimately found the project to be in the public's interest after reviewing the process, the law, and the science."
"It's time to bring Minnesotans together – putting misguided, anti-energy, anti-growth politics aside – and finally letting this piece of our critical infrastructure be replaced. Line 3 will not only be safer for the environment, but it will continue to ensure Minnesota families, farmers, and households have the vital energy they need to power their lives."
"This move by the Governor is the latest in a series of delays, and stall tactics, that have emerged over the last year. No stone has been left unturned here. Every regulatory, safety and policy issue pertaining to the project has been covered. Families and businesses need access to affordable reliable energy, and with no solutions to cover the energy that the Line 3 pipeline will bring in, it is ultimately the consumers of Minnesota that will pay the price."
###
About Consumer Energy Alliance
Consumer Energy Alliance (CEA) is the leading consumer advocate for energy, bringing together families, farmers, small businesses, distributors, producers and manufacturers to support America's environmentally sustainable energy future. With more than 550,000 members nationwide, our mission is to help ensure stable prices and energy security for households and businesses across the country. CEA works daily to encourage people across the nation to seek sensible, realistic and environmentally responsible solutions to meeting our energy needs.
Contact:
Emily Haggstrom
P: 720-582-0242
ehaggstrom@consumerenergyalliance.org