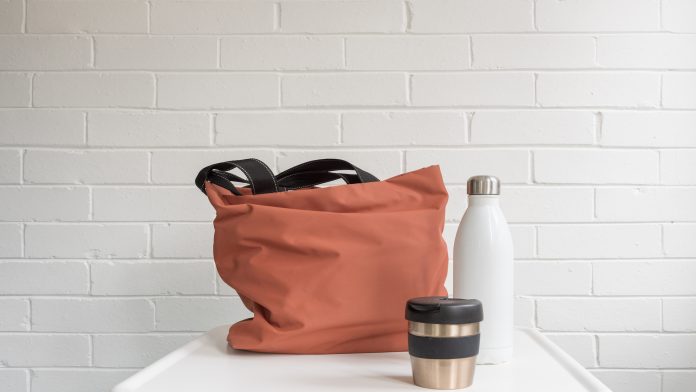 With over 42.6 billion plastic bottles purchased each year in the United States alone, it's no wonder that reusable insulated bottles have become so popular. You may even use one, and if you don't, you've probably seen them at the gym, at work, out hiking or on your college campus. Reusable, insulated bottles are not only trendy, but they help to save the equivalent of using at least 217 plastic bottles.
While brands like Hydro Flask and YETI seem to be among the most popular, due to the immense popularity of insulated bottles hundreds of companies have started selling them. A variety of colors, sizes, logos, and they help save the planet – what's not to love, right?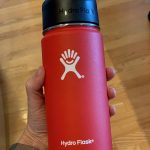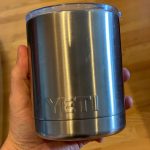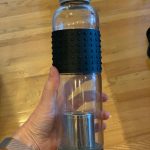 Moreover, if you're looking for something sleeker, there are also glass bottles too. Living in downtown Denver, I'm always acutely aware of what I use and carry around, so I've gotten used to having my various reusable water bottles, and coffee mugs, at the ready. These are a few that I carry on a regular basis for work, travel and sitting on the couch!
Although these bottles help save hundreds of thousands of plastic bottles from being consumed each year, they are still made with products like plastic, glass and stainless steel that require energy to manufacture. When you think of your carbon footprint, you also have to think of the lifecycle of that product. That means, the production of the material until it is eventually thrown away – and even then you still have to consider the waste.
These reusable bottles are typically constructed with plastic or stainless steel on the outside to keep your drinks hot or cold, and then lined with glass, steel, or more plastic on the inside. Many, if not most, of the tops, are also made of hard plastics, or they may resemble a screw with a little rubber piece around the edge, filling the space between the top and the bottle so that liquids won't spill out. These stoppers and even hand guards for glass bottles are made from synthetic rubber. This type of rubber is a combination of natural rubber, from trees, and chemical additives that act as catalysts to heat or create particular polymers – like polyamide, silicone, and polyurethane – most of which need derivatives of petroleum products to help make.
Moreover, plastics made from polyethylene and polypropylene which are commonly used for things like kitchen utensils, appliances, toys, and even booklets, menus and membership cards are also used for making plastic bottles. You see them everywhere from gyms to sporting events, and plane rides to road trips because we like things that are easy and readily available when we want them. Moreover, when we want them, they're affordable and at the ready. With the start of the American Shale Revolution and the infrastructure that has supported it, the price of oil and gas has decreased, helping to supply manufacturers with more low-cost materials to make the products American's want – which include the materials for both plastic and reusable water bottles. Oil and gas derivatives even help to provide lubricants for machine parts in the manufacturing process – but we'll save that for another blog.
So, to conclude, many of these materials – like polypropylene – are often used in the manufacture of products like plastic bottles because they attract less dust and dirt, but it is important to note that much hard plastic, glass, stainless steel, and other materials, if not washed regularly and correctly, can carry more bacteria than a dog dish. So while we should all strive to make more Earth-conscience choices like opting for an insulated bottle over plastic or switching out all your plastic straws for steel, it's important to understand that just because we're reducing waste, doesn't mean we don't still need affordable and reliable energy to make these products possible.