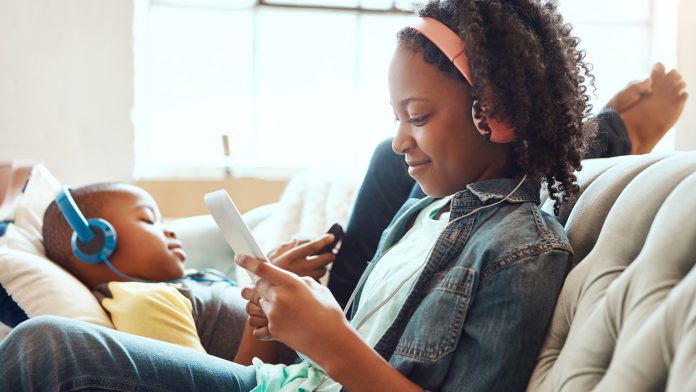 Georgians Need Smarter, More Capable Electric Infrastructure to Ensure Reliability and Keep Prices Low
Making Investments Today, to Improve Tomorrow
You may not realize it, but we are asking more from our electric grid than ever before in terms of providing power delivery, reliability, renewable integration, device interconnectivity and increased customer-distributed energy options.
That means we need to consider making wise choices now to make sure we develop the type of capable, modern infrastructure we need to improve service and prevent costly outages and bottlenecks for families, small businesses, and our workplaces.
In 2018, over 40 states and the District of Columbia examined grid modernization efforts – an increase of 60 percent from 2017. All of this regulatory and policy change is occurring against a backdrop of relentless cyber adversaries who want to do us harm. These threats are in the news almost daily. Recently, media outlets reported that a Chinese state-sponsored hacking group was suspected of being the most likely culprit for an organized attack on U.S. utility companies in July 2019.
To ensure we have the infrastructure to safely deliver energy for our lives, homes, devices, and increasingly, vehicles, we need to make investments today to set us on a reliable path that ensures affordable electricity for families, small businesses, and households in the future.
Media reports have estimated that $2 trillion alone will be needed by 2030 just to maintain existing grid reliability. According to a 2017 analysis by the American Society of Civil Engineers, it graded our nation's energy infrastructure as a D+.
The vast majority of our nation's electric grid infrastructure was built in the 20th Century and has served our communities remarkably well, but it is in need of updates. This interconnected network is made up of power plants, transmission lines, substations, transformers, and other equipment that delivers power to homes and businesses. It was not designed to meet all of the demands of our increasingly technology-focused world, so a lot of infrastructure needs to be replaced due to age, or in many cases in states like Georgia from storm damage.
There is an opportunity now before Georgia regulators to replace aging transmission infrastructure with automated technology that can help reduce power outages and restoration times. This saves families, seniors, and small businesses valuable time and money.
Storm Recovery and Energy Reliability
Over the past six years, Georgia has faced numerous destructive hurricanes and storms. Last year, Hurricane Michael entered Southwest Georgia as a Category 3 storm and caused nearly $3 billion in just agriculture damage alone. It threw roughly 1.5 million tractor-trailer loads of wood debris across the state, according to the Georgia Forestry Council. One utility, Georgia Power, has responded to over 50 severe weather events, three destructive hurricanes, and an ice storm which impacted over 1.5 million customers in the past six years.
Georgia's Regulatory Structure Must Keep Pace
To pull off the changes needed to invest in grid modernization and storm restoration for families and communities, utility regulators hold hearings to examine if the new demands and issues are being adequately addressed in existing base rate charges.
In essence, these base rate charges are the fixed costs utilities have to pay to deliver electricity to your home or business. It includes not only the cost of producing and distributing electricity but also the wires, poles, power plants, personnel, grid maintenance and additional services that customers demand.
It's important to understand that Georgia has affordable residential electric rates that are well below the national average, according to recent federal data. In 2018, Georgia Power's rates were 16 percent below the national average and based on the utility's figures, rates have averaged at least 13 percent less than the national average since 1990.
This has occurred while tremendous amounts of renewable and distributed energy options have been added to the grid and customer demands for IT connectivity have surged.
Distributed energy deployment, such as residential rooftop solar, has greatly expanded across the state in recent years due to falling costs for installation (down near 70 percent nationwide since 2009) as well as programs like net metering and federal tax incentives.
In 2018, Consumer Energy Alliance updated its multi-state analysis of solar incentive polices across the country. The study found that rooftop solar customers in Georgia were receiving significant incentives back through net metering credits and favorable tax treatment. That paid back the cost of installing systems by 50 percent for those who directly owned them and by 81 percent for those used third-parties for installations.
As more people take advantage of these incentives, the study found that over time, these programs create holes or deficits in grid maintenance because participating customers have avoided paying the true costs of maintaining the electric infrastructure from which they benefit.
Moving Forward
Georgia regulators will have an opportunity to consider and approve the phase-in of additional investments for the grid to enhance its security, resiliency, and restoration of emergency response efforts that help reduce costly outages and help keep a lid on expensive future repairs.
Making wise choices today to modernize our electric infrastructure will help families, communities and small businesses thrive in the future, by generating the benefits of a more capable grid that will keep services reliably powering their everyday lives.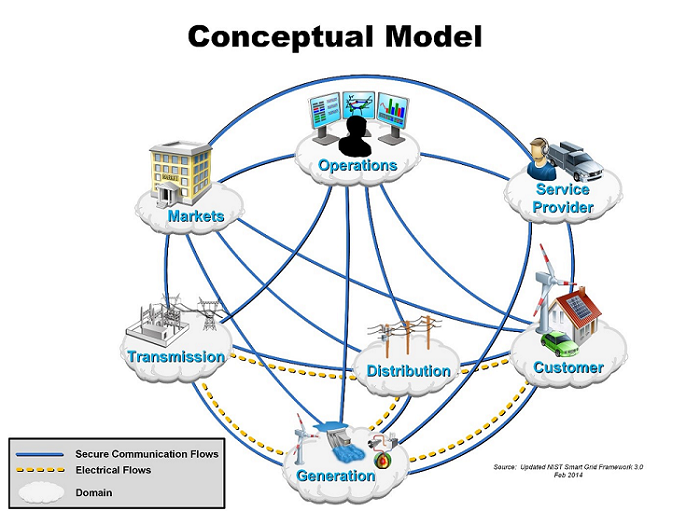 ***Note: This is a conceptual model of smart grid/grid modernization connectivity.