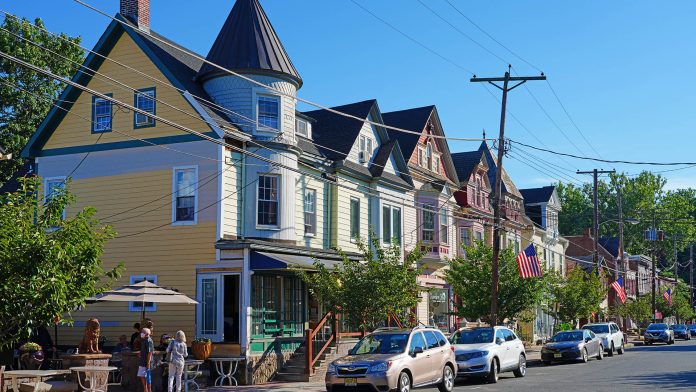 Newark, NJ — Consumer Energy Alliance (CEA) today released an analysis of U.S government emissions data that looks at key pollutants and the overall environmental improvements seen across New Jersey, which shows statewide emissions have fallen by as much as 96 percent since 1990 even as the state's energy demand has significantly increased, showing we can have energy production, expanded pipeline infrastructure and sound environmental stewardship at the same time.
This analysis is especially important as state leaders, community activists and local citizens try to make sense of the current draft of the state's Energy Master Plan and how New Jersey will move forward. While the nation's increased energy production has received a great deal of media focus in recent years, little notice has been paid to the significant emission reductions and overall environmental improvement in New Jersey and across the nation.
From 1990 to 2017, New Jersey's emissions of key pollutants have decreased across the board, with a:
77 percent reduction in nitrogen oxides (NOx),
96 percent reduction in sulfur dioxide (SO2), and;
75 percent reduction in volatile organic compounds (VOCs)
What's even more impressive is that the use of natural gas as an electricity source almost tripled to about half of the total mix in 2017 from 17 percent in 1990. Additionally, from 1990 to 2016, New Jersey's carbon dioxide (CO2) emissions declined by 15 percent.
These improvements occurred as other areas of the economy like agribusiness generated more than $1 billion, the Port of New York and New Jersey was on its way to becoming the nation's second-busiest port, and tourism raked in $44.7 billion. Not only do these industries rely on the savings low-priced fuel delivers, but they also wouldn't be able to operate profitably without it.
"This emissions data is out there for anyone to see, and local officials should take a hard look at it before proposing policies that will harm consumers to satisfy the demands of single-minded anti-energy activists," said Mike Butler, CEA's Mid-Atlantic Executive Director. "People within this state already pay enough regressive taxes – including our high energy prices – so we shouldn't make it worse. This data shows that we can continue to make strides in our environment while also creating thoughtful policies now, which we don't have to go back and correct later when people have been pushed to the brink. Energy and the environment can co-exist. This data proves that."
This analysis follows CEA's Energy Savings Report for New Jersey, which found that families, small business and manufacturers across the state saved more than $21.2 billion thanks to low-cost energy over the past decade. These savings are essential for a state that is the ninth-most tax burdened state in the nation, and where on average, each resident spent $3,124 – more than neighboring states Pennsylvania and New York – to meet their energy needs. With almost 1 million people who live in poverty and a majority of people living paycheck-to-paycheck, the EMP as it currently stands is not ready for prime time.
To view the analysis, click here.
###
About Consumer Energy Alliance
Consumer Energy Alliance (CEA) is the leading consumer advocate for energy, bringing together families, farmers, small businesses, distributors, producers, and manufacturers to support America's environmentally sustainable energy future. With more than 550,000 members nationwide, our mission is to help ensure stable prices and energy security for households and businesses across the country. CEA works daily to encourage people across the nation to seek sensible, realistic, and environmentally responsible solutions to meet our energy needs. Learn more at ConsumerEnergyAlliance.org.
Contact:
Emily Haggstrom
P: 720-582-0242
ehaggstrom@consumerenergyalliance.org