This week in regular news, Elon Musk released a Cybertruck, and subsequently faced backlash over poor design. Bomb cyclones spread through the western U.S. causing massive delays. And, of course, Trump's impeachment inquiry continues. If you want to take a break from those headlines, check out our favorite energy stories this week; and if you missed our list last week, be sure to check out our last installment here.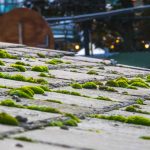 It's easy to want a green deal, but paying for it – not so much
Most Americans have heard of the Green New Deal, but the majority know nothing about it. Upon further investigation by people who have looked into the plan; they're not so keen on how much it will cost. The Star Herald gives the details here.
Technology and renewables are joining forces – Part 1
While we continue to see a rise in renewable energy, one fact remains clear. We still need to utilize all energy sources to meet demand, keep costs low, systems running, and to allow technology to advance. CNBC's three part video series covers that in part one here.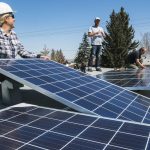 Technology and renewables are joining forces – Part 2
Transportation continues to be a large contributor of emissions across the globe. However, more companies are jumping on board to create technology to significantly reduce, if not eliminate, this problem. CNBC's second video of a three part series tells us more here.
Technology and renewables are joining forces – Part 3
As the demand for renewable technologies grow; so does the energy used in producing those technologies. One solution has been to integrate these multi system technologies. CNBC concludes the video series here.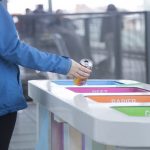 Plastic Coke bottles are going fully recyclable
Coca-Cola Sweden has become the first Coke market to make fully recyclable bottles. This is exciting news, for new innovative ways to solve trash and recycling issues worldwide. The plan is to start this project in 2020, and aims to continue their work through their World Without Waste campaign. Forbes continues this story here.