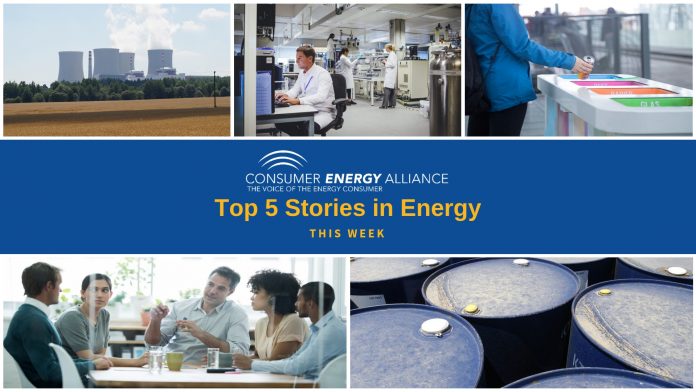 Fashion and politics delivered up a mix of news for Americans last week. Between the continuation of the impeachment hearings and learning that Victoria's Secret has canceled its Fashion Show, we thought you could use some uplifting news. We listed our favorite energy stories for this week's Top 5 Energy Stories; find our previous list here.
Who knew stealing energy was more profitable than trafficking drugs?
Thieves are transporting stolen gasoline in vehicles dubbed as moving bombs because of the risk they pose. These criminals travel across South Florida using modified trucks and SUVs to carry the gasoline, and the incidents are on the rise. They use bogus credit cards to buy the gas and find people to sell it to below market value. This results in a complete profit. Remember, if it's too good to be true, it probably is. The Sun-Sentinel gives the full report here.
Energy production cutbacks impact more than than the energy industry itself.
Manufacturing jobs have been steadily rising and in 2018, the oil and gas industry helped manufacturers contribute $48 billion worth of products into the market. This could change if communities continue working to implement fracking bans that could ultimately harm this industry and its hardworking employees. Fracking, a process that occurs during drilling has helped make oil and gas more affordable. That affordability has helped the manufacturing revival by creating more accessible, affordable fuel. While some companies are seeking profits elsewhere, like the aerospace industry; that's not always a viable business option for companies across the country. Wall Street Journal sums up this story here.
Venezuela's woes sound an awful lot like the blackouts in California.
Venezuela has had continued trouble from its power grid over the years. In March of this year, there was a countrywide blackout, which was the longest in the country's history. The electricity remains erratic, resulting in rationing that power for 30 days at a time. Learn more about this story from Breitbart here.
Typically when a billionaire comes out with a secret, it's not this wholesome.
Bill Gates has backed a secretive startup that is using artificial intelligence and mirrors to reflect sunlight for extreme heat (above 1,000 degrees Celsius) creation. The purpose of this concentrated solar energy can produce the heat used in making steel, glass, cement, and other processes. CNN Business tells all here.
Plastics are a large part of our modern conveniences, but the waste is a global concern.
The Department of Energy has created an innovative challenge for universities, National Laboratories, and industry to provide energy-efficient solutions on how to recycle these plastics. This is an exciting challenge for groups to participate in to help create real-world solutions to this issue. DOE has set a goal for the U.S. to address this issue by 2030. Read those goals here.