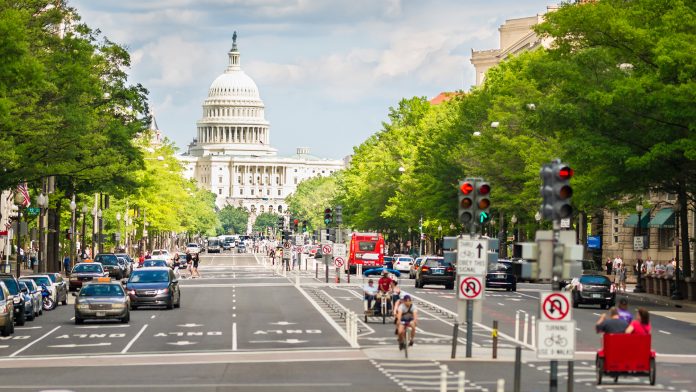 WASHINGTON D.C. – Consumer Energy Alliance applauds Chairman Murkowski and Ranking Member Manchin for their bipartisan leadership in putting forward the American Energy Innovation Act, which sets the tone of collaboration and cooperation America must embrace to meet our energy needs and improve our world-leading environmental stewardship.
CEA has long supported efforts to improve energy efficiency and promote emissions reductions through greater encouragement of American innovation. The U.S. leads the world in the development of technology that safeguards our environment while providing the affordable, reliable energy that our families, farmers and small businesses need.
"Too many of our discussions about energy are mired in partisan bickering and extreme positions that close off productive discussion," CEA President David Holt said. "This bill shows us how America has always met its greatest challenges: by setting aside differences and embracing our native ingenuity and pragmatism to build successful compromises."
The bill encourages the development of new technologies supporting energy storage, carbon capture, nuclear technology and critical minerals, vital to modern manufacturing, national security and a reduced environmental impact from renewable and traditional energy resources.
"At a time of increased divisiveness and an apparently growing partisan divide, we are grateful for the leadership of Senators Murkowski and Manchin," Holt said. "Their bill provides opportunities to make real progress on the energy issues and environmental protections that all Americans support."
###
About Consumer Energy Alliance
Consumer Energy Alliance (CEA) is the leading consumer advocate for energy, bringing together families, farmers, small businesses, distributors, producers and manufacturers to support America's environmentally sustainable energy future. With more than 550,000 members nationwide, our mission is to help ensure stable prices and energy security for households and businesses across the country. CEA works daily to encourage people across the nation to seek sensible, realistic and environmentally responsible solutions to meeting our energy needs.
Contact:
Bryson Hull
P: 202-657-2855
bhull@consumerenergyalliance.org