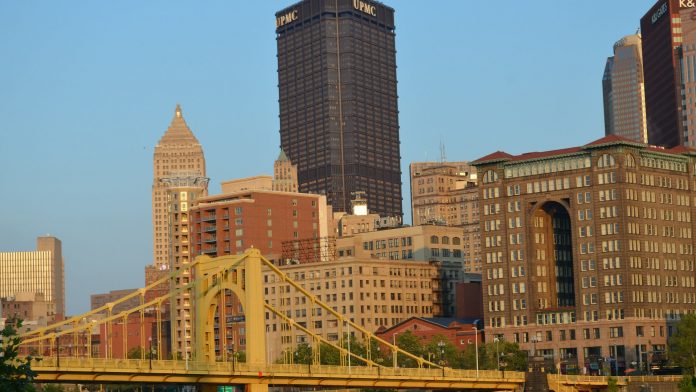 Pittsburgh, PA – Consumer Energy Alliance (CEA) today congratulated Pennsylvania's legislature on the overwhelming passage of the bipartisan Energize PA Initiative in both the House and Senate. This measure will support the state's economy, workers, families and businesses.
"This important legislation will keep Pennsylvania's natural gas-driven economic revival thriving, by creating thousands of skilled jobs and incentivizing the repurposing of brownfield manufacturing sites into critical energy infrastructure," CEA Mid-Atlantic Director Michael Butler said. "Similar legislation brought the Shell Polymer cracker plant to Beaver Country, where 7,000 skilled workers are earning family-sustaining wages at the country's largest construction site. CEA strongly supports this legislation and looks forward to its prompt ratification by Gov Wolf.
"The economic impact is undeniable – Beaver County's economic growth is leading the state at 6 percent – and if this bill becomes law, Pennsylvania will be able to repeat the feat elsewhere and continue to generate jobs in construction and at the finished facilities, and all along the natural gas value chain.
"We encourage Gov. Wolf to sign the bill in the spirit of bipartisanship and support Pennsylvania's families, businesses and industry in building on the state's economic revitalization and reimagining its future."
###
About Consumer Energy Alliance
Consumer Energy Alliance (CEA) is the leading consumer advocate for energy, bringing together families, farmers, small businesses, distributors, producers, and manufacturers to support America's environmentally sustainable energy future. With more than 550,000 members nationwide, our mission is to help ensure stable prices and energy security for households and businesses across the country. CEA works daily to encourage people across the nation to seek sensible, realistic, and environmentally responsible solutions to meet our energy needs. Learn more at ConsumerEnergyAlliance.org.
Contact:
Emily Haggstrom
P: 720-582-0242
ehaggstrom@consumerenergyalliance.org