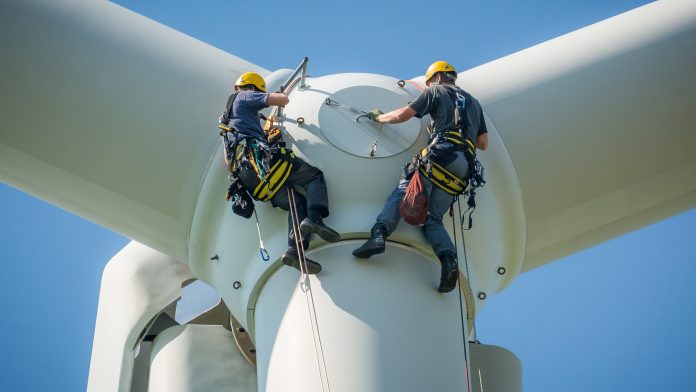 Statement before the 2020 Council on Environmental Quality
February 11, 2020
U.S. Environmental Protection Agency Region 8
RE: Docket No. CEQ-2019-0003
RE: Executive Order 13807
Members of the Committee,
My name is Emily Haggstrom, and I am the Vice President of Communications for Consumer Energy Alliance, the leading consumer energy advocate in the nation. I want to thank the Committee for the opportunity to testify today regarding the changes by the Council on Environmental Quality (CEQ) to its National Environmental Policy Act regulations on behalf of CEA's nearly 300 member organizations that represent a cross-section of our economy – of which, include the Colorado Farm Bureau, Local Pipefitters, the International Laborers, and 550K grassroots members with over 6200 are families and individuals living here in Colorado. Each of whom will benefit the most from these changes. CEA strongly supports alternative and renewable energy, just as we support conventional energy.  We believe that we need all energy sources to help us achieve both our economic and environmental goals.
CEA advocates for families, seniors and small businesses across the country, but nowhere is more near and dear to my heart then here in Colorado – as I was born and raised here. Over the last 10 years, I have watched this state grow at an exponential rate, extending suburban development into areas that were once open plains and seeing the cost of living sky-rocket, leaving the average Denver resident with a little more than $450 in disposable income after their living expenses are paid.[1]
With almost three-quarters of a million people moving into Colorado over the last decade, [2] the state's growth has far-exceeded the infrastructure needed to support these new residents. Under the current 40-year-old NEPA regulations, much-needed infrastructure and energy projects have been stalled out and are getting harder to complete due to burdensome and outdated regulations. Like anything that is 40 years old, it is in need of an update to improve our infrastructure, not just here, but nationally. In 2017, the American Society of Civil Engineers (ASCE) gave U.S. infrastructure a D+[3], showing the inherent danger to our roads and bridges and highlighting the inadequacies in our energy delivery infrastructure – yet projects are still slow to come online due to regulatory burdens.
Due to its onerous nature and lack of transparency, NEPA and the CEQ regulations have been weaponized by anti-development and anti-business groups in the form of a litigious gun, pointed at project developers to create an endless cycle of delays and obstruction in an attempt to drive up costs, making projects uneconomical and ultimately increasing the cost of energy to consumers. The efforts have also created a regulatory system that is no longer predictable, transparent, or consistent.
These proposed, common-sense reforms to the NEPA regulations will help to return our regulatory approval structure to what it was intended.  These reforms will create greater certainty and efficiency for families and businesses without sacrificing environmental protections. As a country, we need to be able to count on the federal government as a partner to move our communities forward. These rule changes will do just that.
The proposed rules also ensure that the government is more proactive by augmenting and front-loading community input and organizational guidance through early scoping, so that the reviewing agency can consider scientific information, alternatives and other useful information brought forth by the public in the early part of the formal procedure and not after a decision process has already been initiated. By doing so, it will alleviate project paralysis brought on through litigious outcomes that arise following the decision – getting people back to work.
By instituting consistent rules that are transparent and easily understood, these reforms would provide a clear timeline for environmental review that is expeditious and efficient. It does not disincentivize a thorough analysis through the acting agencies, it simply requires experts to conduct their analyses concurrently to meet the necessary timelines laid out in the rules framework. The government does not owe project developers a yes, but it does owe them an answer – and the people of Colorado depend on that answer.
It also brings clarity to the subjective meanings of what "cumulative" and "reasonable" impacts are, to address climate change, by narrowly defining a standard that allows the government to partner with companies to efficiently conduct, in earnest, environmental reviews that prevent litigious action later at the expense of taxpayers.
The people who will benefit most from these new streamlined regulations will not only be traditional energy organizations, it will be our farmers and ranchers as well as wind and solar developers who rely on the speed of deployment to meet the renewable integration targets that our communities demand.
By creating regulatory certainty that doesn't sacrifice environmental protections while engaging in meaningful public dialogue, this new NEPA framework can get individuals, families and businesses back to work and reduce the burden from energy costs on our communities.
With the latest technology, planning and engineering at our fingertips, there is no better time to modernize our nation's infrastructure. It will not only support economic development and jobs, but it will ensure our communities are safe and have the energy and infrastructure they need. We hope that you approve the proposed regulations and show our nation's communities that we care about them.
[1] https://listwithclever.com/real-estate-blog/cities-paycheck-to-paycheck/
[2] https://www.census.gov/quickfacts/CO