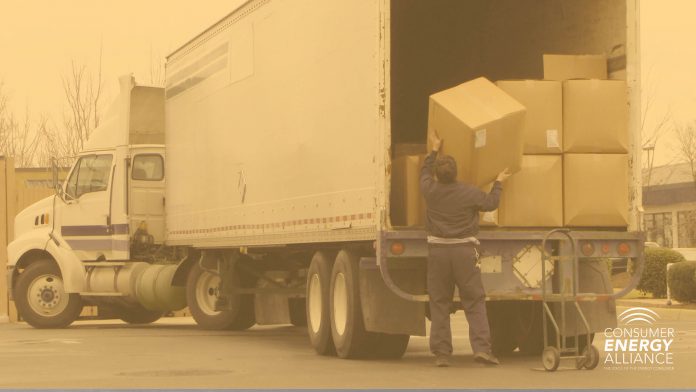 If there is one area of the energy sector that gets overlooked, it's fuel supply and the transportation industry. Besides hoping that you don't get stuck behind a truck on the highway or getting annoyed when they take up two lanes as you coast during a long road-trip, we don't take much notice of their contribution to our society.
Outside of the show of support for healthcare workers across the globe, there is another effort making its way into headlines, and that is the long overdue gratitude the public is showing for the trucking industry who has been tirelessly hauling food and essential goods across America to ensure the shelves in our stores are stocked.
This doesn't come without ensuring our energy supplies are not only stable, but available.
Thankfully, the U.S. is the world's leading producer of oil and gas and constantly strives to update and modernize its pipeline delivery infrastructure so we have the means available to service trucks, vans and other supply chain vehicles. This self-sufficiency is critical to ensuring Americans have the essentials they need in terms of food, medication and supplies as they stay at home to prevent the spread of the novel coronavirus, now identified as COVID-19.
When the public started to panic buy toilet paper and hand sanitizers, truckers were able to navigate the rush of backorders that poured in to stores across the nation.
Recently, the Department of Transportation's Federal Motor Carrier Saftey Administration (FMCSA) issued an expanded national emergency declaration for commercial vehicle drivers to meet the demands of our communities. In other words, these drivers have been officially designated to be on the front lines of fighting this pandemic.
Without the dedication of these truckers and delivery drivers, it is clear that our medical supplies, groceries, sanitation equipment and more would not be available at such a vital time. It is our firm belief that this emergency declaration will make it easier for the supply chain to deliver these resources across the nation with the help of available energy supplies.
Even with a national shortage of trucker, and a changing electric vehicle market, the drivers and the rest of the transportation industry are stepping up, risking their own health to help keep us safe, fed and medicated during this horrible outbreak.
We hope that you will join us in thanking these people in our community for their service in these trying times. Their hard work and dedication are keeping our supply chains well oiled, and America moving forward despite this latest hardship.