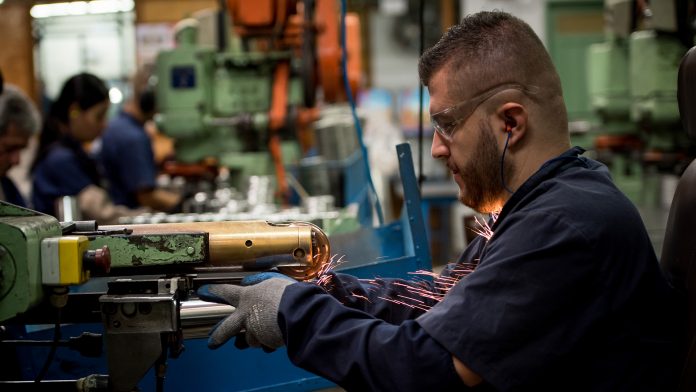 Coronavirus is changing everyday life across the U.S. and America is showing one of its greatest strengths – adaptability in the face of adversity.
Instead of stopping our nation in its tracks, the pandemic spurred Americans to action.
Much like America did during World War II, businesses large and small alike are ramping up their everyday work or shifting priorities to help communities fight the coronavirus threat – and get ahead of the potential economic downturn.
Amid changes coming by the day and hour, our critical industries are keeping the lights on, delivering essential goods and medicines to housebound Americans and making the things we need to beat COVID-19.
With all the dire news we're seeing, we wanted to share some good news from the front lines of our battles against COVID-19 and the economic fallout. It's part of a new CEA series that recognizes essential contributions being made across our economy.
Like so much of the everyday work happening in these extraordinary times, the examples are by turns surprising and inspiring. The only thing that links them together is their inventiveness in meeting the challenges at hand.
Take ExxonMobil's decision to supercharge production of a key ingredient for products we need now more than ever: disinfectants, hand sanitizers and medical wipes. The company's Baton Rouge Chemical Plant is generating more isopropyl alcohol than normal, and coordinating with hard-hit states like Louisiana and New York to ensure they have enough of what they need to fight coronavirus. It's just-in-time production with a twist: it's happening to fight a global pandemic.
Others are working to put money in people's wallets. Florida Power & Light asked the state regulator to let it speed up a rate cut of nearly 25 percent so that customers have more "much-needed money as we all navigate through this difficult and unsettling time together," CEO Eric Silagy said in a statement.                                                          FPL urged the state to break with its usual practice of spreading out rate changes over a year, so customers can immediately benefit from lower bills caused by savings from natural gas costs. Floridians already enjoy some of the lowest electricity rates in the country even though the states imports almost all of its energy.
In the extraordinary times we're experiencing with the COVID-19 crisis, there is something beautiful about truck drivers, utility and pipeline workers, farmers, workers, manufacturers and businesses all contributing to our greater good.