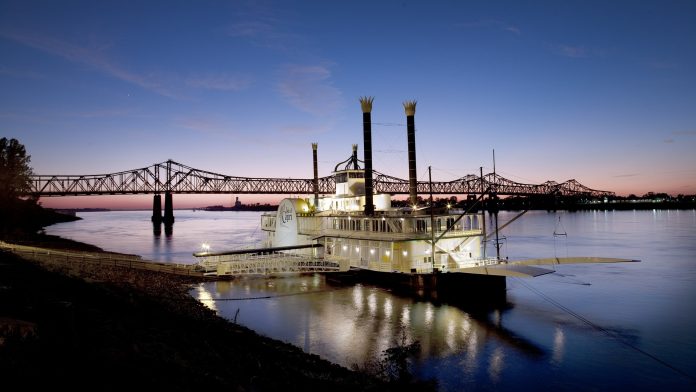 Jackson, MS – Consumer Energy Alliance (CEA) today released its Mississippi Emissions Analysis, which found that emissions declined by 95% across the state since 1990. This sharp drop is remarkable given that Mississippi's Gross Domestic Product surged 206% over the same period.
This outstanding feat comes as electric power generation counted for two-thirds of Mississippi's natural gas consumption, and provided almost three-fourths of its net electricity generation in 2019. CEA's analysis illustrates that we can have energy production and meet the energy needs of Mississippi's families, small businesses and industries while protecting our environment at the same time.
From 1990 to 2019, Mississippi's emissions of key pollutants have decreased across the board, with a:
95% reduction in sulfur dioxide (SO2)
64% reduction in nitrogen oxides (NOx)
65% reduction in carbon monoxide (CO)
44% reduction in volatile organic compounds (VOCs)
These numbers are noteworthy given that Mississippi is one of the nation's largest energy consumers per capita and more than 75% of its energy needs are met by oil and natural gas.
Moreover, while Mississippi's emissions of key pollutants were plunging and the state's economic growth was exploding by more than 200%, the population grew by 15% and Mississippians traveled 44% more, as measured by vehicle miles per capita. All three of these usually are accompanied by emissions increases, not decreases.
"Mississippi has proven environmental stewardship and energy independence are not mutually exclusive, a false idea that many anti-energy extremists propagate," CEA Gulf Coast Director Kaitlin Schmidtke said. "These emissions improvements are occurring while the United States has become the world's leading producer of oil and natural gas, proving that rigorous environmental standards and energy production can coexist. The data is clear, and Mississippians should be proud of the work that their industries and policymakers have taken to sustain these tremendous reductions in emissions across the board."
"Mississippi is a leading example of how we can experience significant growth in our economy and population and meet the energy needs of families and businesses across the state – all while achieving drastic reductions in emissions and being stewards of the environment," Schmidtke said. "We thank Mississippi's policymakers for recognizing the importance of this work, as well their understanding that the state and the nation benefit from expanded exploration and production access in the Gulf of Mexico –proof that we can produce energy reliably, affordably and in an environmentally responsible way."
This analysis follows CEA's Energy Savings Report for Mississippi, which found that Mississippi consumers saved more than $9.7 billion from 2008-2018 in large part because of affordable natural gas. Mississippi's households saved over $1.2 billion and industries, including aerospace and advanced manufacturing facilities, saved more than $7.3 billion.
Not only is affordable energy essential to Mississippi's families and small business operations, COVID-19 has shown how essential it is to our national supply chains and manufacturing infrastructure. All Mississippians benefit from a strong energy industry and reliable energy infrastructure.
With more than 186,000 Mississippians now suffering from unemployment and small businesses and manufacturers across the state reeling from the economic downturn, it's important to highlight the 81,600 jobs and more than $7.8 billion in economic impact that the energy industry has brought to the state.
To view the analysis, click here.