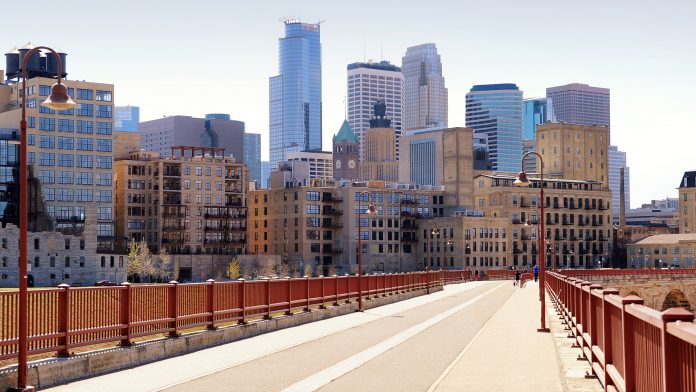 Minneapolis, MN – Consumer Energy Alliance (CEA) today commended Minnesota Judge James LaFave after he upheld the draft water quality certificate that the Minnesota Pollution Control Agency issued to Enbridge in February, quashing challenges by activist groups seeking to halt the modernization of Minnesota's energy infrastructure.
CEA's Midwest Executive Director Chris Ventura released the following statement:
"We are pleased that Judge LaFave followed the facts, and not the fears being peddled by activist groups who have continued to work against the interests of Minnesotans by denying thousands of union workers gainful employment and ensuring a steady supply of affordable energy to the state and the region."
"We're glad to see that these baseless litigious tactics are being thrown out and we are getting one step closer to building this critical infrastructure. Halting Line 3 would not only be devastating to the state economy which would stand to lose roughly $35 million a year in new tax revenue and roughly $2 billion in economic activity, but also to the environment which would be at risk without its safe mode of transportation."
Earlier this week, construction on Line 3's modernization process was completed in neighboring North Dakota. It is beyond time Line 3 modernization begins in Minnesota so the essential energy our families, farmers, and local businesses can continue to be delivered in the safest, most environmentally sustainable way possible.
###
About Consumer Energy Alliance
Consumer Energy Alliance (CEA) is the leading voice for sensible energy and environmental policies for consumers, bringing together families, farmers, small businesses, distributors, producers, and manufacturers to support America's environmentally sustainable energy future. With more than 550,000 members nationwide, we are committed to leading the nation's dialogue around energy and the environment, its critical role in the economy, and how it supports the vital supply chains for the families and businesses that depend on them. CEA works daily to encourage communities across the nation to seek sensible, realistic, and environmentally responsible solutions to meet our nation's energy needs.
Contact:
Emily Haggstrom
P: 720-582-0242
ehaggstrom@consumerenergyalliance.org