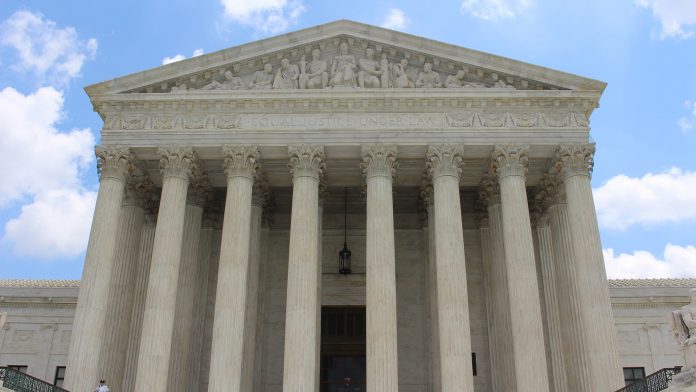 Top Court's Judgment Crucial to Delineate the Extent of State, Federal Power over Energy Infrastructure
WASHINGTON – Consumer Energy Alliance (CEA), the leading voice for responsible energy and environmental policies for families and businesses, today applauded the U.S. Supreme Court for its decision to hear arguments on the PennEast Pipeline's right-of-way case, which follows the U.S. Department of Justice's recommendation to overturn a decision made by the U.S. Court of Appeals for the Third Circuit.
CEA previously submitted a "friend of the court" amicus brief on behalf of PennEast project, expressing concern that a Third Circuit decision would create confusion about the process of approving much-needed energy infrastructure projects and threaten the future of America's energy reliability, supply and environmental progress. CEA is also concerned this action could increase costs of energy for consumers across the Northeast and create significant economic hardship – causing disproportionate harm to those on low and fixed incomes, as well as individuals, families and businesses who are living paycheck-to-paycheck.
Following today's action, CEA President David Holt said:
"This is a major step toward settling whether states can arbitrarily override settled and established federal laws that govern energy infrastructure and more importantly, interstate commerce. That principle has served our nation well in easing the constant tension between states and the federal government, and ensuring that no single state can put its interests above those of its neighbors or the country."
"The PennEast case is a prime example of how overtly ideological decisions at the state level can hurt the needs of families, small businesses and seniors. People across the Mid-Atlantic and Northeast have for too long been hit with high energy prices in large part because of state-level obstructionism, driven by activist agendas instead of common sense, science and concern over energy cost for ordinary people and businesses."
"We are very encouraged the Supreme Court will settle this matter once and for all, with due process that ensures there is a full hearing on the importance of this project for consumers not just in New Jersey and Pennsylvania, but across our country."
"The clarity this decision will bring can help create more opportunities for environmentally responsible infrastructure projects like PennEast to revive our post-COVID economy, put our skilled union tradespeople to work, and reduce costs for communities faced with mounting bills, rising unemployment and economic hardship."