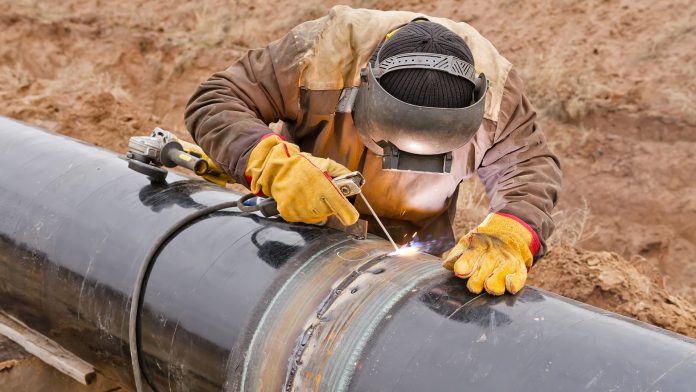 WASHINGTON – The Justice Department's filing urging the U.S. Supreme Court to overturn a lower court ruling blocking federal authority to build the PennEast Pipeline power is the right move to protect consumers and the environment, Consumer Energy Alliance (CEA) President David Holt said.
"The case before the Supreme Court is about much more than a single pipeline project, which has already met and exceed America's stringent environmental regulations. It's about the federal government's power to regulate interstate commerce – the authority granted to it to stop the political motivations of a single state from interfering with the greater good of neighboring states and the country," Holt said.
"We are pleased that the Biden Administration has put the environment and consumers, families and senior citizens across the Mid-Atlantic and Northeast above politics. For too long, consumers in the region have been saddled with high energy prices, largely because of state-level obstruction and activism that disregards ignores common sense, science and concern for costs for ordinary people and businesses."
CEA filed a friend of the court amicus brief in March 2020 arguing for the U.S. Court of Appeals for the Third Circuit ruling to be overturned.
"We look forward to the Supreme Court bringing clarity and finality the case, which should create more opportunities for environmentally responsible infrastructure projects like PennEast to revive our post-COVID economy, put our skilled union tradespeople to work, and reduce costs for communities faced with mounting bills, rising unemployment and economic hardship."
###
About Consumer Energy Alliance
Consumer Energy Alliance (CEA) is the leading voice for sensible energy and environmental policies for consumers, bringing together families, farmers, small businesses, distributors, producers, and manufacturers to support America's environmentally sustainable energy future. With more than 550,000 members nationwide, we are committed to leading the nation's dialogue around energy and the environment, its critical role in the economy, and how it supports the vital supply chains for the families and businesses that depend on them. CEA works daily to encourage communities across the nation to seek sensible, realistic, and environmentally responsible solutions to meet our nation's energy needs.
Contact:
Bryson Hull
P: 202-429-4362
bhull@consumerenergyalliance.org