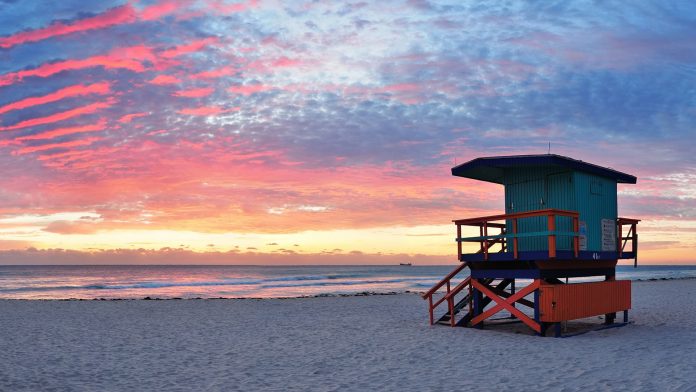 Washington, D.C. – Consumer Energy Alliance (CEA), the leading energy and environmental advocate for families and businesses, expressed concern in the trajectory of the U.S. Department of the Interior disbursements of Gulf of Mexico Energy Security Act of 2006 (GOMESA) revenues to Alabama, Louisiana, Mississippi and Texas after DOI announced that the Gulf States will receive nearly $249 million for Fiscal Year 2020 – a decrease of about $104 million from the prior year. According to CEA, this represents a foreshadowing of what's to come in 2022 and beyond if the leasing restrictions on federal lands and waters continues.
CEA Federal Affairs Advisor Michael Zehr said:
"Without access to offshore oil and gas leasing under the current administration's indefinite restriction on new leases, this important revenue that helps participating Gulf states to implement and fund coastal protection and restoration projects, hurricane protection programs, and support coastal, marine, and conservation management plans will continue to decline and could be virtually nonexistent."
"The revenue from offshore oil and gas production is vital to Gulf of Mexico communities. The nearly $250 million from GOMESA this year will directly help states with coastal protection and restoration projects, and will also support the businesses and organizations investing in these important projects for our communities and the workers that rely on these much-needed infrastructure jobs."
"Amid the uncertainty our businesses and communities have endured in the past year, CEA remains concerned that there will be a lack certainty for the future funding of these important restoration and conservation efforts, the communities they support or the environment they work to improve."
"It is important to remember the critical role Gulf energy plays in meeting our energy needs and advancing our economy, and the need to protect and broaden revenue for the U.S. Treasury and the Gulf States. Responsible offshore energy development, carried out with the strictest environmental regulation and in one of the lowest-environmental-impact producing basins in the world, is a continued commitment to environmental stewardship that protects our coasts. That's especially important at a time when we need all the jobs and economic stimulus we can get."
###
About Consumer Energy Alliance
Consumer Energy Alliance (CEA) is the leading voice for sensible energy and environmental policies for consumers, bringing together families, farmers, small businesses, distributors, producers, and manufacturers to support America's environmentally sustainable energy future. With more than 550,000 members nationwide, we are committed to leading the nation's dialogue around energy, its critical role in the economy, and how it supports the vital supply chains for the families and businesses that depend on them. CEA works daily to encourage communities across the nation to seek sensible, realistic, and environmentally responsible solutions to meet our nation's energy needs.
Contact: 
Bryson Hull
(202) 657-2855
bhull@consumerenergyalliance.org