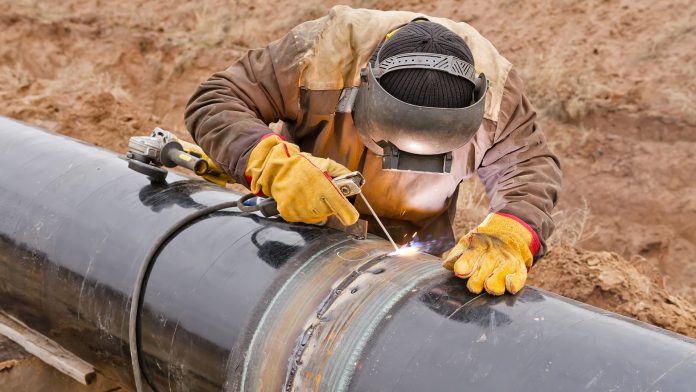 Lansing, MI – Consumer Energy Alliance, the leading voice for sensible energy and environmental policies for families and businesses, today responded to a new ad campaign announced by several extremists focused on spreading misinformation about the Line 5 pipeline.
"This latest politically-charged effort by extremists from California shows that they are more interested in reckless policies made than caring for our Great Lakes. Line 5 is not just about Michigan, it is the 33,700 people across Michigan, Ohio, Indiana and Pennsylvania who will be out of work and the more than $20.8 billion in economic losses those states would suffer at the very least," CEA Midwest Executive Director Chris Ventura said.
"These extremists groups are willing to stop at nothing to tarnish this safe and environmentally responsible infrastructure that's been in service for decades to stir political division and create tension in communities that are already suffering from the effects of COVID-19 and an overly divisive election cycle."
"If this is really about upholding the 'Biden Standard', we're curious what that means, since the Administration recently supported the Nord Stream 2 pipeline which will run 745 miles under the Baltic Sea from Russia to Germany. If these groups are truly concerned about leaks, why are they in opposition to improving the 5-mile segment of Line 5 that crosses the Straits of Mackinac by burying it up to 250 feet below the lakebed, in solid bedrock and encased in reinforced concrete – all at zero taxpayer expense? It is surprising that they cheer for economic harm for their fellow citizens and ally Canada, while the Administration granted support to a geopolitical rival's pipeline. This seems backwards to us."
"We've been urging people across the country to listen to the science, and while agitators like the Hollywood actor Mark Ruffalo played a scientist in The Avengers, he is not a scientist in real-life. Any true environmentalist would support improving this line, but following the announcement of this campaign it is clear that these shrill individuals aren't concerned about the science, the efficacy or the safety – they are more concerned with creating a sideshow at the expense of real people across the region."
###
About Consumer Energy Alliance
Consumer Energy Alliance (CEA) is the leading voice for sensible energy and environmental policies for consumers, bringing together families, farmers, small businesses, distributors, producers, and manufacturers to support America's environmentally sustainable energy future. With more than 550,000 members nationwide, we are committed to leading the nation's dialogue around energy, its critical role in the economy, and how it supports the vital supply chains for the families and businesses that depend on them. CEA works daily to encourage communities across the nation to seek sensible, realistic, and environmentally responsible solutions to meet our nation's energy needs.
Contact:
Kristin Marcell
(215) 595-7046
kmarcell@consumerenergyalliance.org