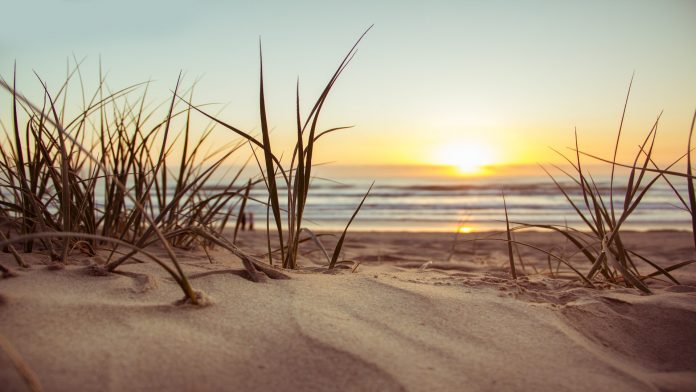 Montgomery, AL – Consumer Energy Alliance (CEA), the leading energy and environmental advocate for families and businesses, the Coastal Alabama Partnership (CAP) and the Gulf Economic Survival Team (GEST), today held a roundtable discussion bringing together elected officials and local stakeholders to discuss the important role that the Gulf of Mexico plays in the state and national economy.
"Consumer Energy Alliance thanks Congressman Carl and all of those who joined this important conversation. Today's discussion provided an opportunity for business leaders and government officials to learn more about Alabama's role as an energy producer and the critical role that Alabama's energy industry – encompassing renewable and traditional energy sources – can play in generating tax revenue, driving economic growth, reducing energy bills, creating jobs and lowering global emissions. As we have seen time and again, bad energy policies that limit our nation's energy production end up creating higher gas prices for the American consumer. Relying on OPEC to meet our demand for energy is not in the best interest of Americans who should be able to rely on affordable energy, nor is it helping us to reach our environmental goals," said Kaitlin Schmidtke, Consumer Energy Alliance's Gulf Coast Director.
"I'm proud to stand with local and state leaders against the Biden Administration's attacks on the future of the GOMESA program with its overreaching efforts to impose a never-ending moratorium on new oil and gas lease sales. Whether its restoring shorelines, protecting habitats, investing in hurricane protection, or building boat ramps and bike trails, GOMESA funds are critically important to Coastal Alabama. I know firsthand how impactful these funds are on our local economy, so I am committed to fighting to ensure Coastal Alabama not only maintains, but also grows its share of revenue from energy production off our coast," said Congressman Carl.
Wiley Blankenship, President and CEO of the Coastal Alabama Partnership added, "CAP is grateful for the opportunity to participate in this roundtable discussion alongside other key leaders in our coastal region. We are greatly concerned about the impacts of the proposed ban put forth by the White House and the multiple effects it could have on GOMESA funding, the oil and gas industry along the Gulf Coast, and further impacts to our local and state economies."
Lori LeBlanc, Executive Director of the Gulf Economic Survival Team noted, "A healthy offshore oil and gas industry is critical to our local economies and meeting our environmental goals. Thanks to the Gulf of Mexico Energy Security Act, revenue from oil and gas leases in federal waters is used to fund coastal-restoration and hurricane protection efforts across the Gulf coast. Simply put, Alabama's offshore energy industry not only fuels our vehicles, businesses and economy, but it funnels millions in funding back into our own communities and local environmental and conservation programs."
Responsible offshore energy development, carried out with the strictest environmental regulations and in one of the lowest environmental-impact production areas in the world, is a continued commitment to environmental stewardship that protects our coasts, all while advancing our economy and keeping energy and gas prices low for consumers, families and small businesses.
###
About Consumer Energy Alliance
Consumer Energy Alliance (CEA) is the leading voice for sensible energy and environmental policies for consumers, bringing together families, farmers, small businesses, distributors, producers, and manufacturers to support America's environmentally sustainable energy future. With more than 550,000 members nationwide, we are committed to leading the nation's dialogue around energy, its critical role in the economy, and how it supports the vital supply chains for the families and businesses that depend on them. CEA works daily to encourage communities across the nation to seek sensible, realistic, and environmentally responsible solutions to meet our nation's energy needs.
Contact:
Bryson Hull
(202) 657-2855
bhull@consumerenergyalliance.org