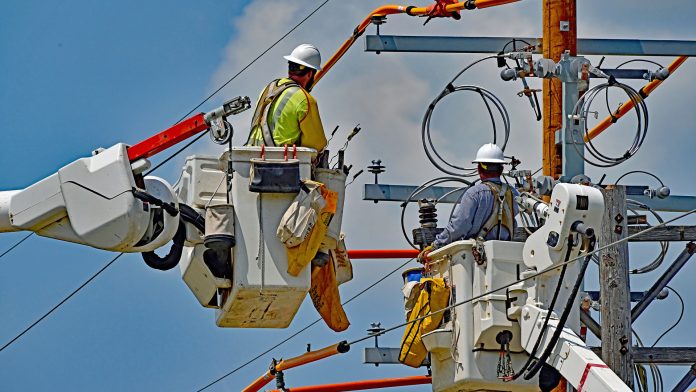 Albany, NY – Consumer Energy Alliance (CEA), the leading consumer energy advocate, issued the following statement following New York Governor Kathy Hochul's announcement to select the Champlain Hudson Power Express Project (CHPE) and the Clean Path New York Project as part of the competitive bidding process by the New York State Energy Research and Development Authority (NYSERDA) to meet the state's renewable energy requirements under state law.
"On behalf of CEA, we applaud the selection of these much-needed and commonsense clean energy transmission projects. CHPE is fully permitted and could start bringing in vitally needed and importantly reliable clean energy into Downstate New York and New York City that will not only put our local skilled trades to work, but will make substantial progress towards meeting the state's ambitious renewable energy requirements," CEA's New York Executive Director Wendy Hijos said.
"Make no mistake, we have to get serious now about meeting these sweeping challenges. We have only a few short years to meet the 70% renewable power requirement directed under state law and that means we have to get to 'yes' on transmission infrastructure. As NYSERDA has repeatedly stated, we have a tale of two grids in New York where 90% of our emissions-free power is in Upstate or Western New York, yet we are bottlenecked in getting it Downstate where the vast majority of the population resides."
"CHPE will build upon the decades of safe, affordable, and abundant hydropower legacy that has served New York consumers well. Over the life of the project, CHPE will provide $49.5 billion in economic benefits to the state, over 1,400 good-paying jobs and is forecast to save consumers over $17 billion due to lower wholesale electricity prices. New Yorkers already pay some of the highest residential rates in the country and we need 'always-on' options like CHPE that can provide affordable, clean power and help bolster solar and wind resources along the way. Further, from an emissions reduction standpoint, approving CHPE would be equivalent to removing approximately 44% of the cars from New York City's streets. Supporting this project is a smart move for consumers and the environment."
As part of the Governor's announcement, the Clean Path New York Project was also selected by NYSERDA which will bring nearly 7.5 million megawatt-hours of in-state wind and solar power to New York City annually through a new underground transmission line. According to a NYSERDA release, the combined projects would provide 10,000 family-sustaining jobs with $8.2 billion in economic development investment and a reduction of 77 million metric tons over the next 15 years.
Hijos went on to say, "The state's announcement shows how these projects complement each other and can work in tandem to help achieve the state's clean energy goals."