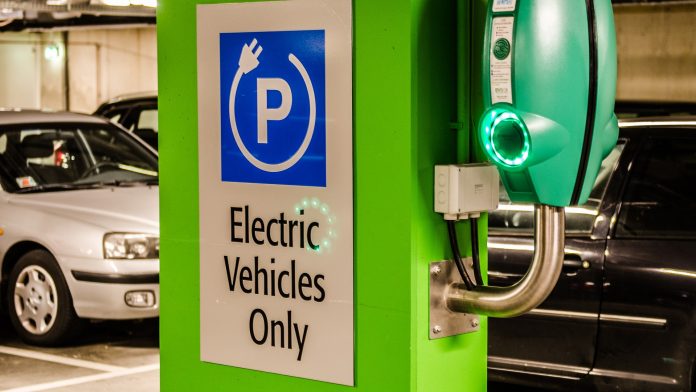 WASHINGTON, D.C. – Ahead of COP21, President Biden's top climate advisor, Gina McCarthy, and Transportation Secretary Pete Buttigieg cheered the accomplishments of America's nascent electric vehicle industry, encouraging growth and acknowledging that, "One of the key pieces of President Biden's Build Back Better agenda is supercharging America's ability to get more EVs on the road, to make them affordable for families and for businesses."
"Unfortunately, Ms. McCarthy and Secretary Buttigieg failed to check with the U.S. Departments of the Interior and Agriculture who announced minutes later that they plan to bar any development of critical minerals these electric vehicles and clean energy industries need to actually build a cleaner energy future for all Americans," CEA Director Chris Ventura said.
"America's auto manufacturers are already suffering from their dependence on overseas supply chains, shutting down production at plants across the country as consumers scramble to find affordable vehicles at dealerships."
"The International Energy Agency warned earlier this year that governments need to act fast to shore up supplies of minerals essential to clean energy technologies like copper and nickel – two minerals that can be mined more responsibly in Minnesota than in any other country in the world – with greater protections for the environment and worker safety."
"We encourage the Biden Administration and our government agencies to develop coherent, coordinated plans that would actually accomplish some of their stated goals in the real world. The consequences of these uncoordinated actions will only increase costs, harm U.S. strategic interests, thwart development of job creation. Without these critical minerals those families across the country who are interested in an electric vehicle will not be able to actually find one."
###
About Consumer Energy Alliance
Consumer Energy Alliance (CEA) is the leading voice for sensible energy and environmental policies for consumers, bringing together families, farmers, small businesses, distributors, producers, and manufacturers to support America's environmentally sustainable energy future. With more than 550,000 members nationwide, we are committed to leading the nation's dialogue around energy, its critical role in the economy, and how it supports the vital supply chains for the families and businesses that depend on them. CEA works daily to encourage communities across the nation to seek sensible, realistic, and environmentally responsible solutions to meet our nation's energy needs.
Contact:
Bryson Hull
(202) 657-2855
bhull@consumerenergyalliance.org