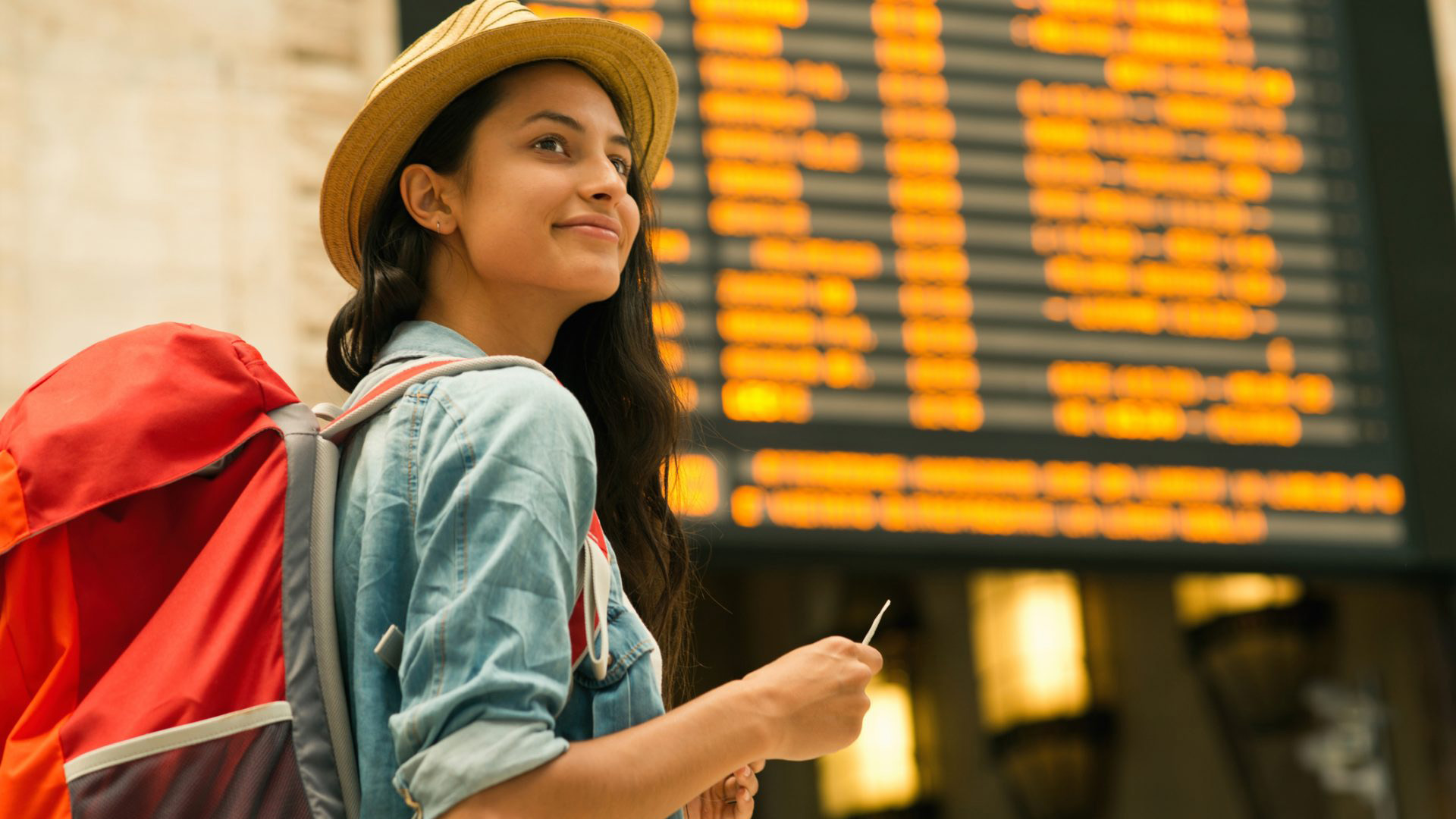 While many often think of travel for businesses purposes first, according to the U.S. Travel Association (USTA), 74 percent of travel is for leisure and Americans spent $972 billion on travel in 2019 alone. Top leisure travel actives for U.S. domestic travelers include 1) visiting relatives; 2) shopping; 3) visiting friends; 4) fine dining and; 5) rural sightseeing.
That's because traveling, despite where you go, is said to dramatically open your eyes to different places, cultures, food, and history – broadening your horizons and lending to amazing new experiences. It also helps many hard-working Americans escape for a few days to rest and recharge.
In fact, domestic leisure travel in the U.S. grew by 1.9%, with a total of 2.2 billion person-trips in 2016. And following the Intelligence Reform and Terrorism Prevention Act in 2004, which required U.S. citizens to have a passport to enter Canada or Mexico, the number of U.S. citizens holding passports went from 82 million in 2007 to 143 million just last year in 2020.
Travel also generates tax revenue and supports millions of jobs. The USTA estimates $2.6 trillion in economic output annually and $15.8 million jobs are supported because of travel and tourism. Believe it or not, USTA estimates each household in America would pay $1,398 in additional taxes if we didn't travel each year.
Another wonderful benefit of travel – it can actually make you healthier! According to a joint study from the Global Commission on Aging and Transamerica Center for Retirement Studies, women who vacation at least twice a year show a significantly lower risk of suffering a heart attack than those who only travel every six years or so. And while missing a connecting flight or losing baggage in a foreign airport is sure to boost your anxiety, traveling has been scientifically proven to lower stress levels, and rather dramatically. The same is true for men. Men who do not take an annual vacation show a 20 percent higher risk of death and 30 percent greater risk of heart disease.  (Read more on NBCnews.com, "5 Scientifically Proven Health Benefit of Traveling Aboard")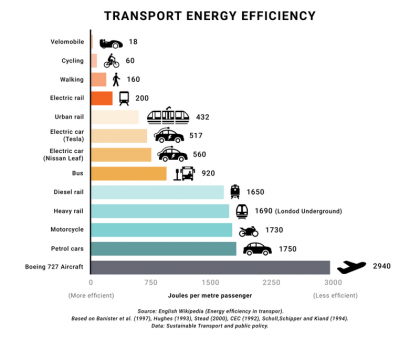 We have a lot of options when it comes to travel options, but aside from getting us to where we want to go – planes, trains, and automobiles also have one thing in common: they all require energy.
Though time and cost may be our natural deciding factors, each form of transportation has a varying energy efficiency equation. Some modes are extremely energy efficient but may take more time. Some may get us further and actually cost less, but they use more energy.
There's also secondary energy use to consider when traveling, too.  Modern day conveniences like mobile phones, laptops, tablets, streaming services and power outlets in vehicles and planes mean we can do more during our travel.  Catching up on email, posting on social media, and watching movies have become the norm no matter how we travel these days.
Without the energy to power these options, we'd be stuck at home and paying higher taxes.  In the end, energy means flexibility. Not only the flexibility to get away to see the ones we love (and miss) but a way to get out, open our eyes and see the world.
So, get out there and travel! Whether that's now, this winter or even next summer – you can do it cheaper and faster than ever before and it's good for your health and our economy, too.