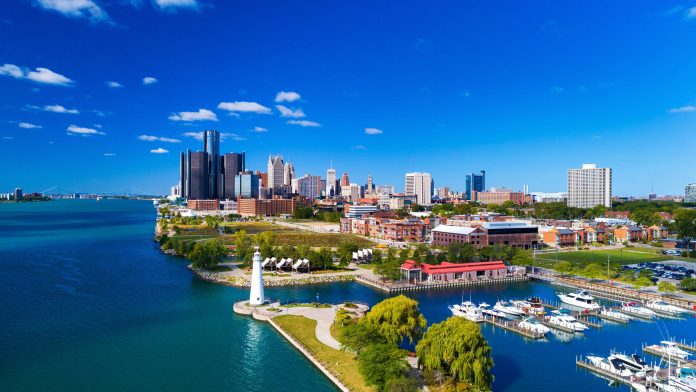 Lansing, MI – Consumer Energy Alliance (CEA), the leading voice for energy and environmental consumers, issued the following statement in response to Michigan Gov. Gretchen Whitmer's fearmongering and misleading press release about Line 5, and the position of America's largest trading partner and ally, Canada:
"Gov. Whitmer is continuing to intentionally mislead Michigan families and consumers about the Line 5 Tunnel replacement project by portraying it as if it is a cheap garden hose left carelessly on the lakebed, ready to spring a leak at a moment's notice," CEA Midwest Director Chris Ventura said.
"An accurate assessment of the facts would point out that the Line 5 project would encase the pipeline in a concrete tunnel with 12-inch thick walls bored into solid bedrock at least 100 feet under the lakebed – essentially entombing it. The state-of-the-art tunnel will be built to carry any leakage away from the water in the highly unlikely event of a spill, a fact the governor's anti-energy activist donors do not want the public to know."
"Canada, unbelievably, needed to take the drastic step of invoking a longstanding bilateral treaty because of the behavior of one state's governor, who in her press release, broke diplomatic protocol and lectured a nation that is America's largest trading partner and a trusted ally. The governor has known all along that international law would ultimately govern the Line 5 standoff."
"Her vaunted 'plan' to attempt to further delay the much-needed Line 5 project is to create yet another worthless Blue Ribbon Committee charged with coming up with ideas, years from implementation, about how to replace the vital energy deliveries Line 5 makes every day. If she would stop the political grandstanding, the Line 5 Tunnel would be over halfway done and actually accomplishing something for energy consumers in Michigan, other than serving as the subject of fatuous, misleading press releases."
"With winter on the way and natural gas, gasoline and propane prices surging to their highest levels in at least seven years, the right thing to do for Michigan families, farmers and small businesses is to deliver reliable, affordable energy in the most environmentally conscious way possible. Lecturing international allies and working solely to please special interests who do not care about families, inflation or energy prices is a counter-productive path that could lead to dangerous shortages of essential energy supplies during the Michigan winter."
###
About Consumer Energy Alliance
Consumer Energy Alliance (CEA) is the leading voice for sensible energy and environmental policies for consumers, bringing together families, farmers, small businesses, distributors, producers, and manufacturers to support America's environmentally sustainable energy future. With more than 550,000 members nationwide, we are committed to leading the nation's dialogue around energy, its critical role in the economy, and how it supports the vital supply chains for the families and businesses that depend on them. CEA works daily to encourage communities across the nation to seek sensible, realistic, and environmentally responsible solutions to meet our nation's energy needs.
Contact:
Bryson Hull
(202) 657-2855
bhull@consumerenergyalliance.org