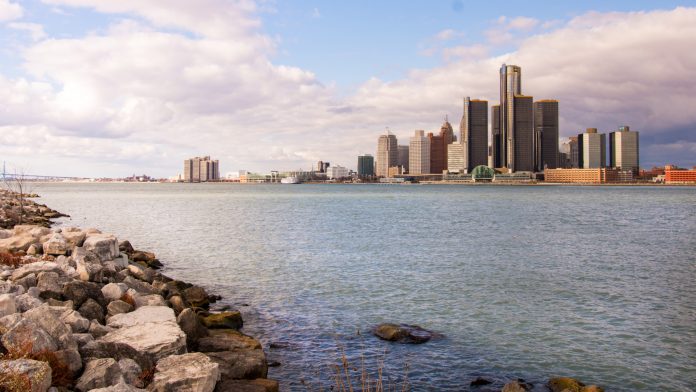 CEA has been warning of the economic calamity that shutting the Line 5 tunnel project down would entail, including the $20.5 billion in losses and 33,000-plus jobs it could cost just Michigan, Pennsylvania, Ohio and Indiana.
That's not to mention the threat of high prices or shortages of fuels in the winter heating season, nor jet fuel shortages at airports in all four states and Canada, all served by Line 5.
Canada's Ontario and Quebec provinces face the same threats from the governor's activist-driven actions. Unlike the states, they have a sovereign national government standing up for them.
Last week, we noted that Gov. Gretchen Whitmer – after wasting tax dollars with unsuccessful lawsuits, refusing to engage in court-ordered mediation and taking the unprecedented step of threatening to seize profits – has pushed Canada too far:
"Canada, unbelievably, needed to take the drastic step of invoking a longstanding bilateral treaty because of the behavior of one state's governor, who in her press release, broke diplomatic protocol and lectured a nation that is America's largest trading partner and a trusted ally."
The Wall Street Journal, in an editorial entitled "Gretchen Whitmer's Border War," took a deeper look at that perspective:
Ottawa last week formally invoked the dispute-resolution article of a 1977 treaty governing transit pipelines between the two nations. The treaty states that, except in an emergency, natural disaster or pressing safety concern, "no public authority in the territory of either" the U.S. or Canada may take measures "which are intended to, or which would have the effect of, impeding, diverting, redirecting or interfering with in any way the transmission of hydrocarbon in transit."

Yet Ms. Whitmer is acting like she's her own sovereign nation.
It begs the question of what would embolden a state governor to criticize an allied nation. But all bets appear to be off when pleasing extremist voices, instead of ordinary citizens, seems to be the governing priority in Lansing. For more, see The Wall Street Journal Editorial and its earlier take on Whitmer's behavior here.