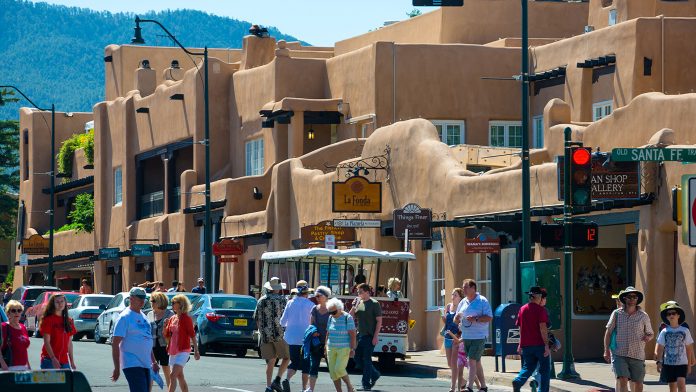 SANTA FE, NM – Consumer Energy Alliance (CEA), the leading energy and environmental advocate for families and businesses, applauds Governor Michelle Lujan Grisham for leading New Mexico towards becoming a hydrogen fuel hub and ensuring a balanced energy future for consumers across the country.
"We applaud Gov. Lujan Grisham for supporting innovative new ways to develop hydrogen production from natural gas. Clean hydrogen is a viable resource for providing consumers with affordable and reliable energy in the future, while protecting our environment and achieving our climate goals," Consumer Energy Alliance Southwest Director Matthew Gonzales said.
"Further, it takes advantage of the potential to use our existing energy infrastructure to create future opportunities that can provide jobs, economic development and revenues to state and local governments," he said. "We also congratulate Governor Lujan Grisham for actively engaging the Biden Administration to make sure they understand the critical importance of the oil and natural gas industry for the state of New Mexico."
"The United States is already leading the world in reducing greenhouse gas emissions, and we can continue to do so with innovative solutions to improve the environment while meeting our demand for energy. This hydrogen plan, and the accompanying legislation Gov. Lujan Grisham is seeking, will not only invigorate New Mexico's economy, but will help us to ensure that consumers across the country have access to affordable and reliable energy for years to come."
###
About Consumer Energy Alliance
Consumer Energy Alliance (CEA) is the leading voice for sensible energy and environmental policies for consumers, bringing together families, farmers, small businesses, distributors, producers, and manufacturers to support America's environmentally sustainable energy future. With more than 550,000 members nationwide, we are committed to leading the nation's dialogue around energy, its critical role in the economy, and how it supports the vital supply chains for the families and businesses that depend on them. CEA works daily to encourage communities across the nation to seek sensible, realistic, and environmentally responsible solutions to meet our nation's energy needs.
Contact:
Bryson Hull
(202) 657-2855
bhull@consumerenergyalliance.org