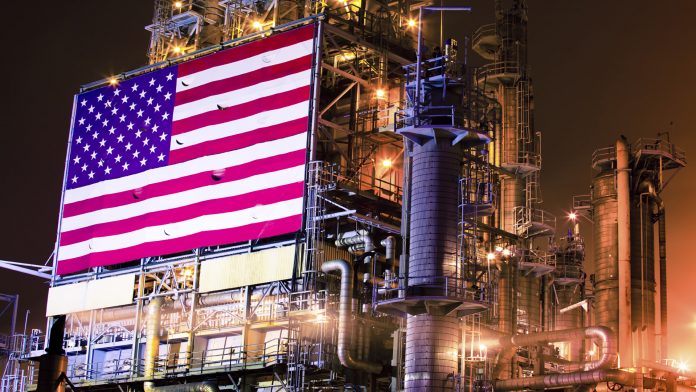 WASHINGTON, D.C. – As world leaders meet in Glasgow this week for the 26th UN Climate Change Conference (COP 26) to discuss achieving the goals of the Paris Agreement and reducing global emissions, Consumer Energy Alliance (CEA) President David Holt provided the following statement:
"At a time of high gas prices and impending energy shortages, U.S. leadership should focus on steps to promote American energy security while emphasizing our world-leading and under-reported record of reducing emissions by more than any other nation attending COP26. Despite what many activists claim, the U.S. has already achieved record GHG emission reductions through our environmentally superior energy production and comprehensive environmental standards."
"It would be environmentally and economically irresponsible for the Biden Administration to hobble American energy production and forfeit American leadership on sustainable energy development to foreign producers with inferior climate records. The United States leads the world in real emissions reductions, and expanded U.S. energy development will be essential to any efforts by the international community to meaningfully address global climate change.
"In short, energy produced in the United States is the cleanest in the world.  When 52% of urban CO2 emissions come from 25 cities – 23 are in China and none here – it's time for other nations to do their part."
"These global considerations are occurring while Americans expect to pay at least $13.6 billion more for their winter utility bills. Making promises in Glasgow that hurt America's energy and economic security and keep prices higher for people in poverty or living on fixed incomes could not come at a worse time with gasoline prices at 7-year highs and the price of oil in the mid-$80s."
"Efforts to restrict domestic energy development and increase taxes and fees on U.S. energy production in the partisan reconciliation bill will harm our economy, environment and consumers while returning the U.S. to a dangerous dependency on the Middle East."
"We urge our leaders to remember the global environmental implications of choosing foreign production over American energy."
###
About Consumer Energy Alliance
Consumer Energy Alliance (CEA) is the leading voice for sensible energy and environmental policies for consumers, bringing together families, farmers, small businesses, distributors, producers, and manufacturers to support America's environmentally sustainable energy future. With more than 550,000 members nationwide, we are committed to leading the nation's dialogue around energy, its critical role in the economy, and how it supports the vital supply chains for the families and businesses that depend on them. CEA works daily to encourage communities across the nation to seek sensible, realistic, and environmentally responsible solutions to meet our nation's energy needs.
Contact:
Bryson Hull
(202) 657-2855
bhull@consumerenergyalliance.org