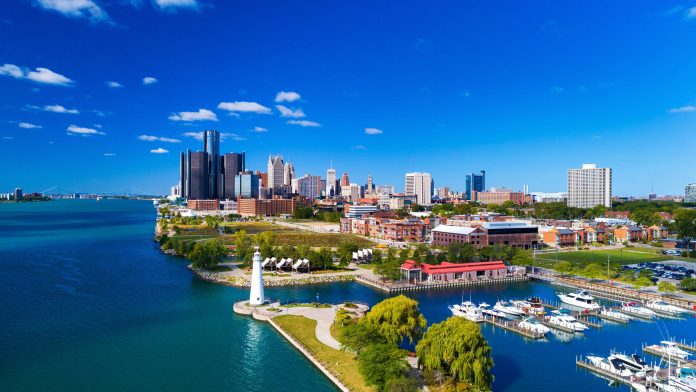 Lansing, Michigan – Consumer Energy Alliance (CEA), the leading energy and environmental advocate for families and businesses, applauds the Biden Administration for clarifying its position on the Line 5 pipeline this week, when a White House spokesperson said that shutting it down "…is something that we're not going to do."
Despite the Biden Administration's tacit endorsement of the need for environmentally enhanced energy infrastructure like the Line 5 Tunnel Project, Michigan Gov. Gretchen Whitmer continues to belabor the issue, wasting more and more tax dollars with lawsuits against the existing pipeline and pointless administrative delays on the replacement project. In addition to harming families in her state, her actions appear to violate a bilateral treaty with Canada, our largest trading partner and closest ally.
"The Biden Administration has done the right thing for the environment and the economy by explicitly stating it will not shut down the existing Line 5 pipeline, which would cause at least $20.8 billion in economic losses across four states," CEA Midwest Director Chris Ventura said.
"Perhaps the Administration, unlike Gov. Whitmer, has taken heed of the fact that inflation is at its highest in over 30 years, gasoline hasn't cost this much in over seven years and the federal government has forecast much higher energy bills this winter. CEA expects Americans to pay at least $13.6 billion more for their winter utility bills. That will strain the finances of many Michiganders, especially those living in poverty and seniors on fixed incomes."
"Line 5 carries propane, which heats three-fourths of the homes in Michigan's Upper Peninsula and the price of which is expected to rise 54% this winter. Gov. Whitmer cannot unilaterally negate that crucial energy supply at the expense of families, small businesses and farmers and expect voters to forget that at the ballot box."
"If environmental safety is her goal, her idea to transport the propane Line 5 supplies by truck or rail is statistically riskier. Federal government data shows pipelines are the safest way to move energy, with a 99.9999% safety record."
"It's time for Governor Whitmer to stop her pointless animosity toward this infrastructure and the citizens of her state. It's the federal government's job to meet its obligations under the treaty, which explicitly prevents state officials from needlessly interfering with the existing pipeline's operation.
"The Biden Administration isn't shutting the pipeline down. Let's prioritize people and our environment over political posturing. Let's generate jobs, deliver affordable and reliable energy, and keep meeting our shared environmental goals."
###
About Consumer Energy Alliance
Consumer Energy Alliance (CEA) is the leading voice for sensible energy and environmental policies for consumers, bringing together families, farmers, small businesses, distributors, producers, and manufacturers to support America's environmentally sustainable energy future. With more than 550,000 members nationwide, we are committed to leading the nation's dialogue around energy, its critical role in the economy, and how it supports the vital supply chains for the families and businesses that depend on them. CEA works daily to encourage communities across the nation to seek sensible, realistic, and environmentally responsible solutions to meet our nation's energy needs.
Contact:
Bryson Hull
(202) 657-2855
bhull@consumerenergyalliance.org