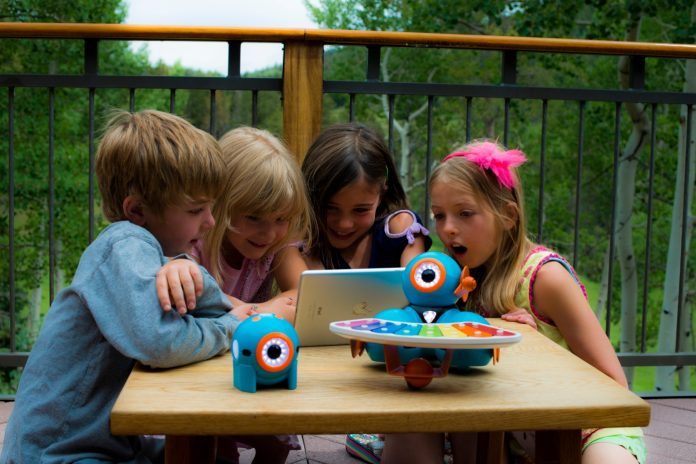 With the current supply chain issues, it will be more important than ever to start Christmas shopping early this year to make sure you have something under the tree. If it is something educational you're looking for, we've got you covered! Whether your child loves science and engineering or ice cream and arcades, they'll be excited to unwrap a gift from this STEM gift idea list!
Science of Cooking: Ice Cream Maker
Does your child have a bit of a sweet tooth? Treat them to a tasty dessert with an educational twist! By executing a series of kid-friendly kitchen chemistry experiments, your children can learn the science behind ice crystals, freezing methods, and how stabilizers help to keep ice cream so delicious. Science has never been cooler, and your children will agree!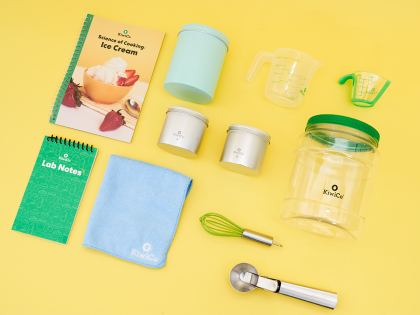 2. Elenco Snap Circuits Jr.
Young engineers will be overjoyed with this electronics exploration kit! This product comes with 30+ electronic parts and can build over 100 different electronic circuit projects, and can easily be built by simply snapping pieces together. Various projects include snap wires, slide switches, an alarm circuit, and even a music integrated circuit with an added speaker! Pieces are color coded and are easily identified with simple directions, even for the youngest of engineers. Your kids will be ecstatic to ace the objectives in each project, and will be able to build their very first circuit board!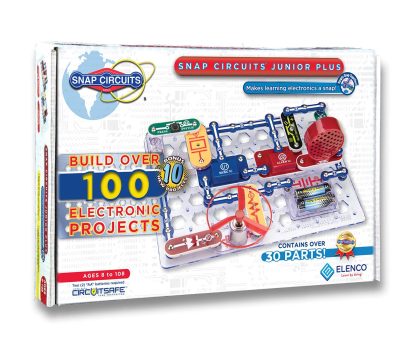 3. Scientific Explorer Crime Catchers Science Kit
Do you have a curious child? If so, help them sharpen their detective skills with this crime catchers kit! Learn how to match DNA, decode secret messages with (kid-friendly) chemical solutions, and match clues in test tubes like a forensic scientist. This crime kit comes with various types of lab equipment to supply children with the proper tools to solve crimes and catch the bad guys in a fun STEM-tastic way!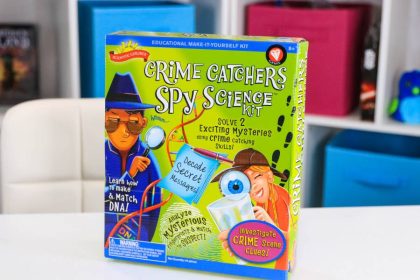 4. Bill Nye's VR Science Lab
We're sure you've heard that virtual reality is all the rage. So why not provide an educational virtual experience for your children this holiday season. Go with them as they venture into space with Bill Nye's Space Lab where they can explore the depths of our universe from your very own living room. Embark on a galactic mission to explore black holes, build meteors, and discover the power of thrust when launching a space shuttle. With this VR kit, your child is in the driver's seat to discover the universe!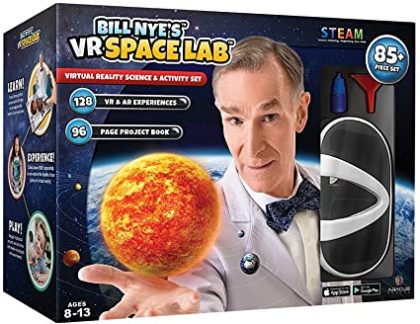 5. Dash Robot
Do you have a robotics lover in your house? Dash is the perfect gift and programmable companion! Dash is an engaging, personable robot that allows young inventors to gain experience in coding through various tasks. Get ready to roll with Dash's easy-to-learn programming tasks. The best part? You don't need any previous robotics or coding experience to join in on the fun! Help your child's intelligence soar to new heights with Dash's customizable experiences and creative coding adventures, bringing confidence to the next generation of creative engineers.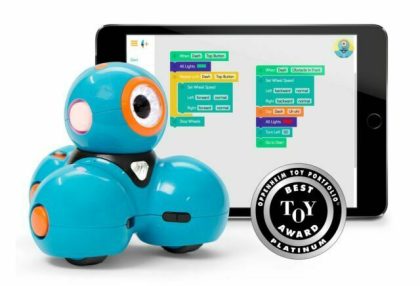 6. ArchiTech Electronic Smart House
This gift is for the child that likes to build things. Help your young architect to-be as they explore the possibilities of a smart house this holiday season! Your young ones can build their dream home equipped with wall lights, a pretend television, light switches, and fascinating features such as burglar alarms and elevators! Explore basic circuitry and architecture procedures in this fun and entertaining architectural design project!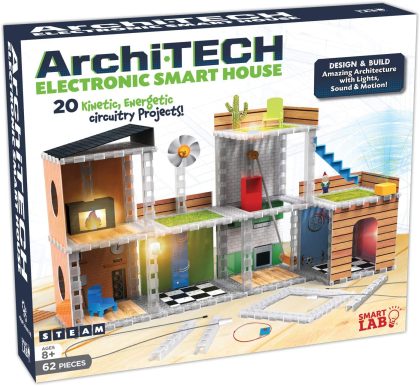 7. Educational Insights Telescope
Young scientists and astronomers will be able to discover science through a whole new lens this holiday season! This powerful refractor telescope is great for backyard exploring or nighttime stargazing, and offers children a beginner's look at microbiology and astronomy. With a compact design and durable magnification lenses, this telescope can go wherever adventure takes them!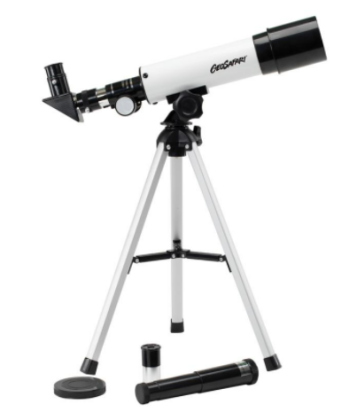 8. Snap Circuits "Arcade", Electronics Exploration Kit
Move over tinker toys, there's a new toy in town! This arcade themed electronic circuit-building kit allows kids to build 200+ projects. Each project comes with step-by-step instructions and includes fun add-ons such as a programmable word fan, dual LED displays, and a pre-programmed PICAXE with fun interactive games. This kit provides the opportunity for kids to learn basic electricity, engineering, and circuitry skills in an enticing way!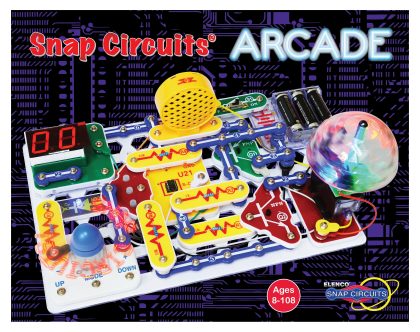 9. JuniorScope Microscope for Kids
Upgrade your child from a magnifying glass to this high quality microscope! This is the ultimate microscope created for kids, and has three different magnification settings to see even the tiniest of cells! This package comes with two durable microscopes. One is a low power microscope to look at solid objects, like leaves and insects and the other is a high power microscope to look at objects too small for the human eye, like blood cells and bacteria. Your child will be able to discover the world around them through a new point of view with this fun gift!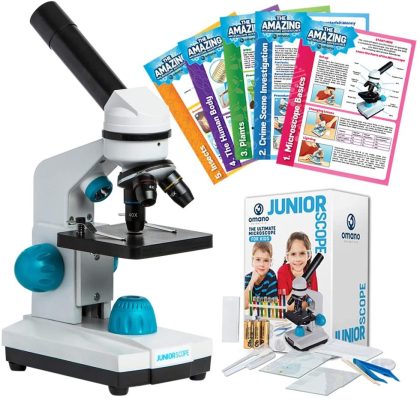 10. Subscription to KiwiCo
Still can't decide on the perfect STEM gift? Give the gift that keeps on giving! KiwiCo provides a line of STEAM projects for kids of any age through a monthly subscription that you can pause or cancel at any time. This gift is perfect for a child who likes to learn about new ideas, enjoys building things and creating exciting projects! Each shipment is referred to as a 'crate' – younger kid's crates are geared toward learning the basics of STEAM topics, while crates for older children introduce more complex topics. Crates are kid-tested and kid-approved, so you can't lose with this subscription surprise!