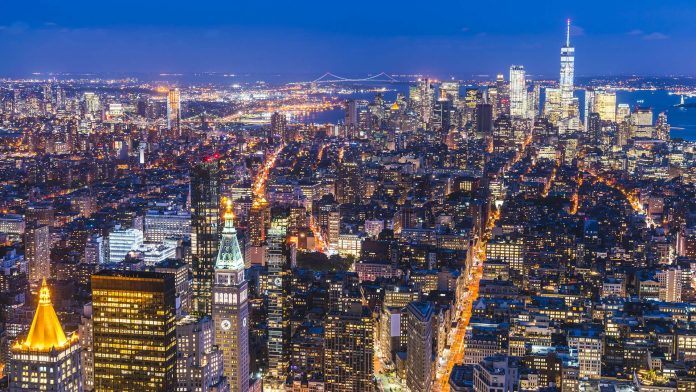 NEW YORK – Consumer Energy Alliance (CEA), the leading North American energy and environmental advocate for families and businesses, and the Northeast Hearth, Patio and Barbecue Association (NEHPBA), today testified during a public hearing of the New York City Council Committee on Environmental Protection about a suite of bills seeking to forcibly electrify existing buildings and phase out appliances like gas stoves.
CEA New York Executive Director Wendy Hijos testified how such measures will increase energy costs sharply, when New York families and small businesses are already struggling with higher energy prices. The hearing comes amid a federal government forecast that winter heating costs will rise. CEA estimates that households across the nation will pay at least $13.6 billion more just to stay warm this winter.
"CEA issued an analysis that found that a natural gas ban could cost upwards of $35,000 for a homeowner. That size financial burden would be ruinous for a family, small business or those living on fixed incomes, and any proposed government programs to cover these tremendous burdens would cost taxpayers again. In addition, activists trying to force electrification of 'everything' onto consumers and communities are quick to obscure the real costs, which will run into the billions to create the necessary transmission and other infrastructure," Hijos testified.
Banning natural gas would also ignore the extraordinary emissions reductions New York has achieved through greater use of the fuel.
Hijos added: "As the Committee considers its legislative agenda today, it is important to highlight New York's incredible environmental progress while natural gas use and infrastructure have expanded across the state. According to state data, total emissions from electricity generation fell 42% while natural gas-fired generation increased more than 150% from 1990 to 2015. Additionally, the Department of Energy reports that New York's energy-related carbon dioxide emissions decreased a remarkable 18% from 1990 to 2018."
"As a recent study from Columbia University noted, 'investing more in the domestic natural gas pipeline network could help the U.S. reach net-zero emission goals more quickly and cheaply…Fortifying and upgrading the system could prepare the existing infrastructure to transport zero-carbon fuels as they become available and, in the meantime, reduce harmful methane leaks from natural gas.'"
Commenting on how electrifying everything is a proven risk to home heating and cooking during extreme weather events, Northeast Hearth, Patio and Barbecue Association Executive Director Karen Arpino said: "New York households need diverse energy choices to maintain financial stability, and to protect families from outages during major winter storms. An over-reliance on electric power for heating and cooking exposes households to higher risks when major weather events knock out the grid. Every year we see people placed in real danger because their heating system is reliant solely on electricity. It's not just a matter of preference. It's a matter of good energy policy, household safety and preparedness."
###
About Consumer Energy Alliance
Consumer Energy Alliance (CEA) is the leading voice for sensible energy and environmental policies for consumers, bringing together families, farmers, small businesses, distributors, producers, and manufacturers to support America's environmentally sustainable energy future. With more than 550,000 members nationwide, we are committed to leading the nation's dialogue around energy, its critical role in the economy, and how it supports the vital supply chains for the families and businesses that depend on them. CEA works daily to encourage communities across the nation to seek sensible, realistic, and environmentally responsible solutions to meet our nation's energy needs.
Contact:
Bryson Hull
(202) 657-2855
bhull@consumerenergyalliance.org