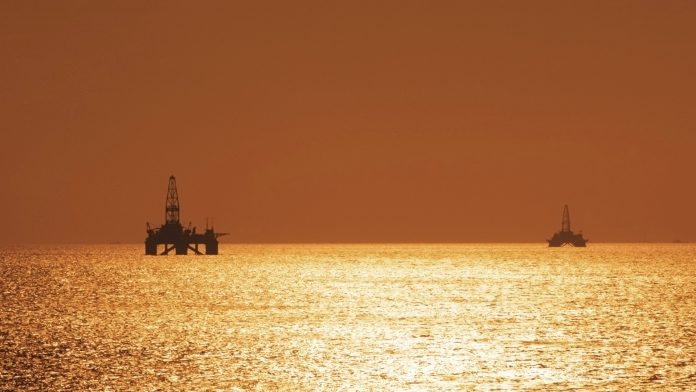 WASHINGTON – Consumer Energy Alliance (CEA) Federal Affairs Adviser Michael Zehr made the following statement after the U.S. District Court for the District of Columbia blocked a federal offshore oil and gas lease sale, Lease Sale 257, conducted in November.
"This ill-conceived decision represents a culmination of the counter-productive anti-energy policies being advanced in our country at the expense of American families and our environment. Yesterday, oil prices broke $90 a barrel, with experts citing supply constraints as the primary driver."
"This ruling will only add to the high energy prices and runaway inflation parents, families and business are suffering, which have been fueled by recent policies that have eroded America's status as the world's largest oil and gas producer, and leading environmental steward."
"Lease sales are essential to the private-sector investment decision-making process which results in Americans having access to affordable, reliable energy, and it is incumbent upon the Biden Administration to follow the law and ensure these sales go forward in a timely and fair manner."
"Yet some in the Administration and Congress are pursuing policies & regulations designed to halt domestic oil and gas development with new taxes, fees, and restrictions aimed at punishing investors supporting these activities. All of this will end up failing to advance our net-zero objectives, while costing consumers more as prices rise to offset these efforts."
"At a time when the U.S. energy industry is ready to provide real solutions to our energy needs, officials are begging for oil from less-regulated and more carbon-intensive producers from OPEC nations and Russia. This is the opposite of acting to protect the environment, since all of these producers have larger greenhouse gas emissions footprints than ours in the Gulf – the least-carbon intensive basin in the world."
"If protecting the environment is the name of the game, power generation in the U.S. has reverted to higher-emitting energy sources over the past year because of policies thwarting oil and gas development – hurting America's two-decade record of the world's largest emissions reductions. This should tell us we are on the wrong path with these unwise policies."
"We urge the Biden Administration to listen to families and businesses all across the country who are crying out for relief at the pump and to swiftly defend the lease sale in court to ensure it and the five-year plan can go forward. No one will feel the positive effects of economic growth if we have continuous high energy prices and the worst inflation in 40 years. We need a serious, balanced energy policy that includes oil and natural gas and continues our path toward our shared net-zero carbon emission goals."
###
About Consumer Energy Alliance
Consumer Energy Alliance (CEA) is the leading voice for sensible energy and environmental policies for consumers, bringing together families, farmers, small businesses, distributors, producers, and manufacturers to support America's environmentally sustainable energy future.
Contact:
Bryson Hull
(202) 657-2855
bhull@consumerenergyalliance.org